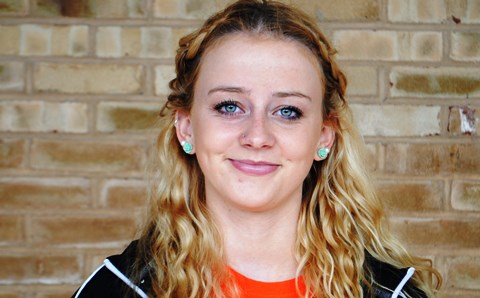 A young Nantwich swimmer has been taking a college championships tournament in the US by storm.
Charlotte Archdeacon, 21, from the village of Chorley, helped Buffalo State Bengals team to set a number of record times.
Charlotte, an English exchange student at Buffalo State College in New York, helped her college achieve five school records during the NCAA Division III State University of New York Athletic Conference (SUNYAC) Championships.
And her performances earned her the second team All-SUNYAC honours.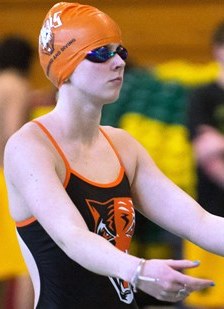 She came second in the 200m backstroke with a school record time of 2:07.89.
In all, she helped set five school records, including three individuals and two relays, during the week-long championships.
She eclipsed her own school record by more than eight seconds in the 400 individual medley to finish fourth with a time of 4:39.77.
She also joined Michelle DelFavero, Sarah Exposito and Alison Kolczynski to set a school record in the 200m medley relay in 1:54.32 in the prelims and then placed eighth in the finals, clocking 1:54.84.
Charlotte also led the Bengals' women on the opening day, shattering her own school record in the 200 individual medley by nearly six seconds in the prelims with a time of 2:11.73.
She then placed eighth in the evening finals, clocking 2:12.36.
Charlotte also joined DelFavero, Exposito and Kolczynski on the school record-setting 400 medley relay which posted a time of 4:07.57 in the prelims, and then placed sixth in the finals (4:08.27).
Overall, the Buffalo women's team finished seventh of nine teams, while the men placed ninth.
Charlotte, a former Bishop Heber School pupil, told Nantwichnews: "I've been very happy over here and really pleased with my swims at the SUNYAC Championships."
She is a student at Manchester Metropolitan University, spending a year-long exchange in the USA until the summer.