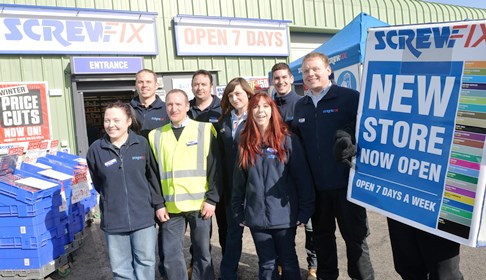 Retailer Screwfix has created 15 jobs in Nantwich following the opening of the chain's new store.
Nantwich is Screwfix's 330th store and is aimed at tradesmen in the area to access 11,000 tools, accessories and hardware products.
The new outlet, on Beam Heath Way, has employed local people which manager Matthew Meigh says is a big plus.
"This is our first store in Nantwich and we are proud to have created 15 jobs locally," he said.
"The new store will give tradesmen better access to all the essentials they need, so they are fully prepared for any job.
"At Screwfix we pride ourselves on the speed, reliability and convenience of our service and are looking forward to welcoming the tradesmen of Nantwich, as well as local experienced DIY-ers in the area who are also part of our loyal customer base."
The store works by allowing customers to select items from a catalogue before using the "click and collect" service to check they are in stock.
Visit the local store located on Beam Heath Way, Monday to Friday 7am-8pm, Saturday 8am-6pm and Sunday 10am-4pm.
For more details visit www.screwfix.com or call 0500 414141.