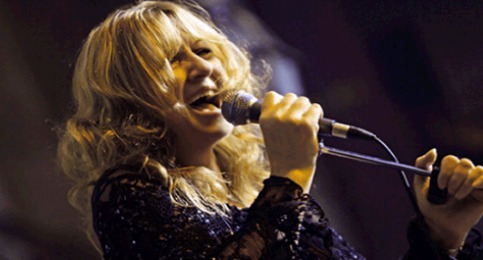 More top names are being lined up for the Nantwich Jazz, Blues and Music Festival next month.
Organisers have pulled out the stops to lay on what they hope will be the biggest five-day music festival Nantwich has witnessed.
And the festival brochure is hitting the town's streets today with details of performers such as Big Country, Snake Davis, Thea Gilmore, BlitzKids, Vavoom, From The Jam, Wishbone Ash, Deborah Bonham (pictured) and Jacquie Dankworth.
Thousands of music fans are expected to flock to dozens of venues around the town staging live performances across the five days from April 17 to 21.
These include Wilbraham Arms, Cheshire Cat, Firenze, Nakatcha, Harrisons, Crown Hotel, The Talbot, The Union, The Studio, Residence, The White Horse, The Malbank, Nantwich Museum, The Red Cow, The Bowling Green, Nantwich Civic Hall, St Mary's Church and Nantwich Methodist.
The event kicks off early with a special one-off performance by The Big Country next week (March 21) at the Civic Hall.
And scores of other performers – some regular and some new to the festival – will be performing live across the town from Thursday April 17 through to the Family Music Day on Easter Monday April 21.
Phillip Martin, festival organiser, said: "The festival is now in its 18th year, and this year's line-up is stronger than ever.
"We have been working hard since the end of last year's festival to secure the acts we have got this year.
"For the first time as well, will be Deborah Bonham and her band. She is sister to legendary Led Zeppelin member John Bonham.
"We have been trying to get Deborah here for years, at last we have so she has a terrific pedigree and she has performed with the best.
"Great news also is that The Cheshire Cat, Firenze and the Wilbraham's Bar & Grill all from Welsh Row will be taking part in this year's festival, which will be 16 venues taking part.
"We hope the extra venues will help keep the queues down around the town."
Organisers are using a "wristband" system for entry into most venues. These go on sale on Thursday April 17 at 10am, and are already available to order online.
Tickets for major performances are now on sale for collection on April 17.
For more details visit the festival website.