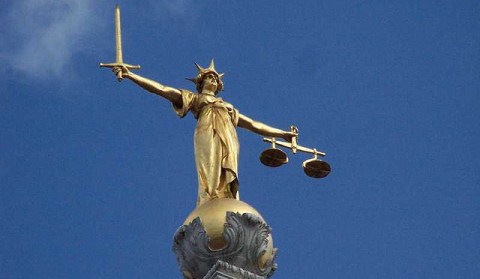 By Scott Brotherton
A Nantwich lorry driver described the moment a drunk pedestrian stepped out in front of his truck and was killed.
John Baker, of Alpraham Green, Alpraham, told an inquest in Cannock how he did not see John Taylor until it was too late.
Mr Baker had been driving his HGV along the A5 Watling Street in Bridgtown, Staffordshire, when the accident happened.
Father-of-two Mr Taylor, 43, had been staggering home in the early hours after drinks with friends.
Mr Baker told the inquest that the victim "moved a fraction" into his lane and was "hit by the front right of the cab".
He told the court the pedestrian's dark clothing meant he did not see him until it was too late. The accident happened at 4.30am.
Mr Taylor, of Dartmouth Road, Cannock, suffered multiple injuries and died later at University Hospital of North Staffordshire in Stoke-on-Trent.
The post mortem showed he had 118mg/dc of alcohol in his blood – the drink drive limit is 80 milligrams.
Colin Mason, a lorry driver who passed Mr Taylor moments before he collided with Mr Baker's truck, told the hearing: "I don't think the male was even aware of the lorry heading towards him."
Mr Mason said he was walking down the central filter lane of the A5 and "stumbled once" as he drove past.
He then described how, looking in his mirrors, he saw Mr Taylor step in front of the approaching lorry.
"If it had slowed down sooner it would still have hit him. I believe it couldn't have missed him."
PC Katrina Hall, who reconstructed the incident, said there was a "pool of blood where the pedestrian had landed" as well as a "body slide mark" containing denim and body tissue.
She said it was "highly unusual" for someone to be on the road at this time and that Mr Baker could not have expected this to happen.
PC Helen Smart, collision investigation officer at Stafford Borough Police Station, said a CCTV camera at a nearby business shows Mr Taylor "a little worse for wear".
"He appeared to be staggering slightly as he walked past the camera," she added.
HM Coroner Andrew Haigh recorded a verdict of death by road traffic collision.