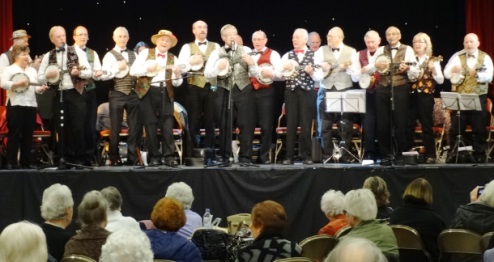 The 18th Nantwich Jazz, Blues and Music Festival came to end today (April 21) after a five-day extravaganza.
Organisers believe the event has pulled in over 40,000 people to the town centre where 18 venues hosted scores of different live acts.
These pictures by Nantwichnews contributor Jonathan White, illustrate the diverse range of performances and concerts which have taken place between April 17 and 21.
Entry to the majority of the festival pub gigs was via a £7 wristband, with tickets also selling for some headline acts, including Thea Gilmore, Deborah Bonham, Bruce Foxton's From the Jam, and Martin Turner plays the music of Wishbone Ash.
Musical genres included jazz, blues, swing, pop and rock.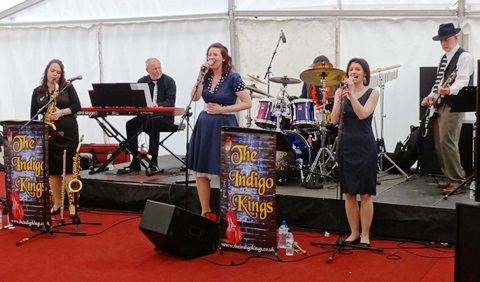 Organisers, including Crown Hotel boss Phillip Martin, hope more than £1 million will have been injected into the town's economy, with pubs, clubs, restaurants, hotels and shops all benefiting.
Live performances have taken place at venues including Residence, Firenze, The Cat, Wilbraham Arms, Harrisons, Crown Hotel, The Union, The White Horse, Nakatcha, The Studio, The Malbank, The Bowling Green and The Talbot.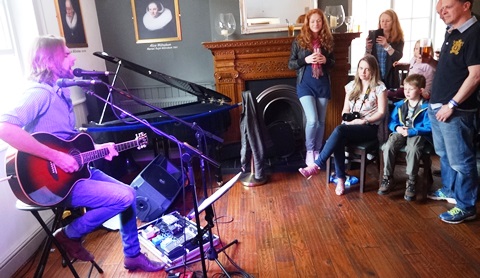 On the traditionally busiest day yesterday (Easter Sunday), police closed off Welsh Row and Beam Street near to Swine Market to traffic because of the large numbers of people wandering from venue to venue.
It ended today (April 21) with a family day on the town square, with local community radio The Cat hosting live music, fun and games for all.
Despite a number of arrests for drink-related offences, the majority of the event passed off without any problems.
The Railway Hotel on Pillory Street provided their own Easter live entertainment, with free entry to all events.
Click below for a range of pictures taken during the festival, courtesy of Jonathan White.