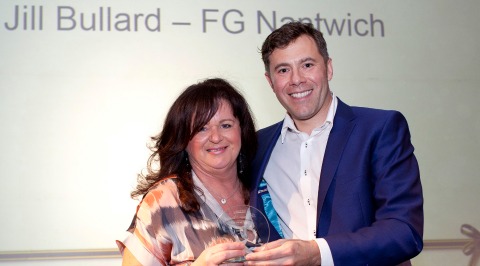 Staff at Francesco Group Nantwich are celebrating after scooping a top gong at the company's business awards.
Jill Bullard won Stylist of the Year, one of the most coveted accolades at the annual event.
The Francesco Group welcomed its entire UK team of 300 from 33 salons across the country to Edgbaston Cricket Ground for the awards.
The much-coveted award for Stylist of the Year went to Jill Bullard, who runs the group's Nantwich salon on Pillory Street.
The award looks at skills and techniques and takes into account client bookings, return bookings and retail statistics.
Handing out the award, managing director Ben Dellicompagni said: "The standard of finalists within the category of Stylist of the Year was extremely high, and to win is such a credit to Jill and the Nantwich team.
"The team at Francesco Group are absolutely delighted for all."
The Francesco Group was founded by Frank Dellicompagni from the back of his van in the 1960s.
It's not a UK-wide salon and training group employing hundreds.
(Pic: Jill receiving her award from Ben)