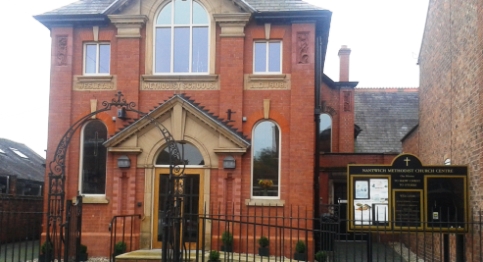 The next Nantwich Family [email protected] screening will be "Mary Poppins" after organisers allowed the public to vote!
The films, screened at Nantwich Methodist hall on Hospital Street, have proved a big hit since the community cinema project was launched in January.
And now organisers have added a touch of fun – by allowing families to vote on a Facebook page which film they'd like to view next.
"Mary Poppins" will be screened on Sunday June 15 at 4pm.
Organiser Geoff Etherton said: "People were able to vote via our Facebook page for their favourite film in a 'Battle of the Classics' poll, choosing from five older classic films.
"The film is 50 years old this year, and tells the story of a magical nanny who comes to work for an unhappy banker's family.
"Surely one of the classic family films of all time!"
Tickets are £10 for a family, available in advance from Nantwich Bookshop, Nantwich Methodist Church and Martin & Co Estate Agents, or on the door.
Popcorn and drinks are on sale for just £1 and 50p respectively.
Doors open at 3.45pm at Nantwich Methodist Church, with the film screened at 4pm.
For further details, visit the Facebook page – facebook.com/nantwichfamilyfilmsat4