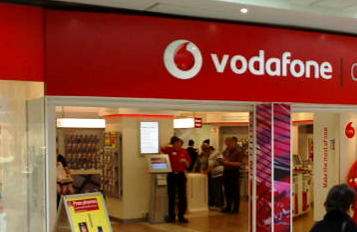 Furious Vodafone customers in Nantwich have called on the mobile phone provider to improve its service in the area.
Many have tweeted that they have been without a network signal for several days.
Others say the signal is patchy with some parts of the town connecting, others nothing.
@VodafoneUKhelp blamed a mast and other "issues" for the problems in the Nantwich and surrounding area.
A spokesperson told us: "One local mast was fixed this morning. Another local site is facing issues and we're doing our best to resolve it ASAP."
But on the company's website, still states there are "no unexpected issues" with the network status, and that they are "not planning to work on anything that'll affect your service in this area".
Customers in Nantwich have taken to Twitter to vent their frustration over the problems.
One said: "Monday and still no coverage in Stapeley! Will we ever get a mobile network here?"
Another said: "I'm still unable to access the network despite Vodafone saying problem is fixed, any update Vodafone?"
"We have had no network coverage in Nantwich (Cheshire) yesterday and today! We need to know when this will return pls?" tweeted another user.
One user claimed to have spoken to the company who blamed "maintenance" which was overdue by three days.
"Signal in Stapeley off all weekend. Third time this year. Not phone issue, works elsewhere," added another customer.
Nantwichnews has contacted the company direct to ask them to clarify what the "issues" are and why they continue to happen.
We are awaiting a reply.