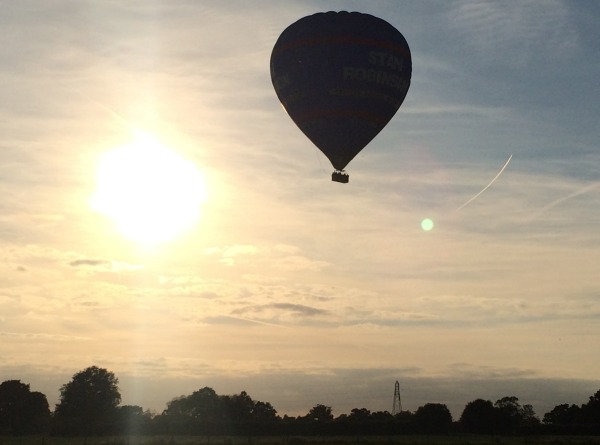 A hot air balloon which flew over Nantwich and Wistaston seemed to be forced to abort its landing, according to eye witnesses.
These pictures, taken by reader Jonathan White, show the balloon passing near Wistaston Church Lane Primary School.
It had taken off south of Stapeley, Nantwich, earlier in the evening.
It was spotted flying over Crewe Vagrants and above Willaston where it started to descend.
Witnesses then say it attempted to land in a field next to The Eric Swan sports ground, known as The Brittles, off Church Lane.
"It aborted landing, possibly due to a nearby barbed wire fence," said Jonathan.
"It looked like it eventually landed near Alvaston Hall, on Middlewich Road, Nantwich."
Did you see it land?
(All pics provided by Jonathan White)