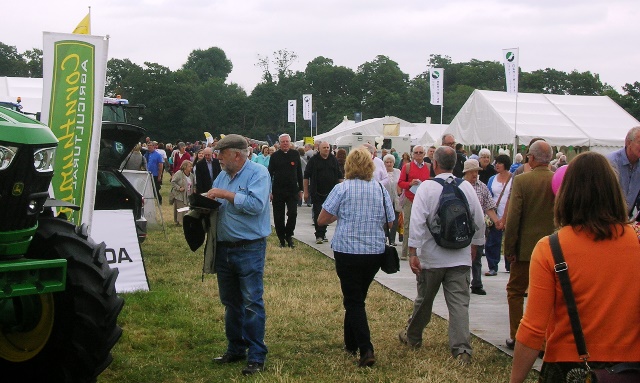 Thousands of visitors descended on Nantwich to enjoy one the best Nantwich Agricultural Shows for years.
For once the weather was kind – and organisers made the most of it by staging a fantastic event on the Showground at Dorfold Park.
As always, the huge International Cheese Awards marquee was one of big attractions during the day.
With more than 4,400 entries and dozens of exhibitor stands offering free samples of cheeses, visitors packed in to engage in a cocktail stick frenzy of sampling.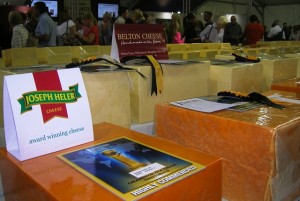 Local cheesemakers were also on show, including award-winning Joseph Heler, based in Hatherton near Nantwich, Belton Cheese based near Whitchurch, and Delamere Dairy, which has recently expanded and moved to Knutsford.
Celebrity chefs including James Martin, Will Holland, Sean Wilson and Jonathan Harrison gave talks at different times of the day, and visitors were able to engage in "Meet the Experts" sessions.
Cheese Awards Supreme Champion for 2014 was Colston Bassett Stilton, made near Nottingham.
Sainsbury's staff were selling cheeses for just £1 with all proceeds being donated to the Wingate children's centre in Wrenbury, Nantwich.
There was plenty going on outside the cheese tent, though.
Visitors were kept entertained in every corner of the huge Showground, which has expanded with even more shows and exhibitors.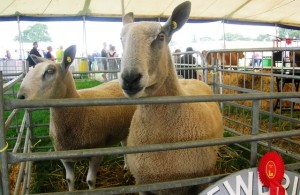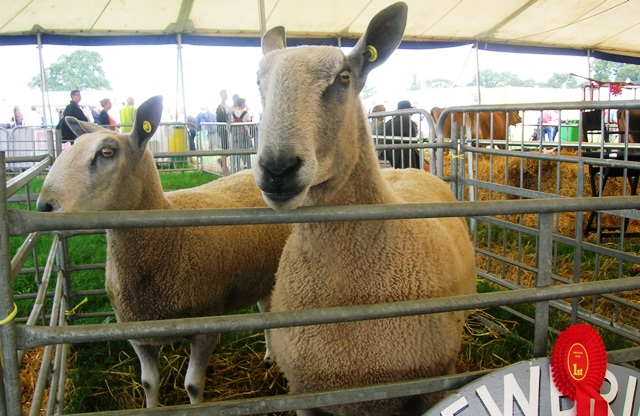 Cattle and other livestock were paraded and judged, the main ring featured horse shows as well as daring stuntman Jason Smyth.
Marquees featuring arts and crafts, horticulture, honey, floral, poultry and other sections were busy throughout the day with some fine displays.
The Mornflake Oats Food Pavilion was too good to miss for those looking to tickle their taste buds.
And one of the most popular sections were the vintage car and vintage tractor and machinery areas, where visitors marveled at some classic vehicles dating back almost 100 years.
Community radio station Redshift Radio laid on free musical entertainment and a children's marquee with plenty of games and activities.
And they also unveiled the new "100 years of South Cheshire timeline" banner, which measures more than 40ft long.
It features many key dates over the last century – including the launch of Nantwichnews in 2009!
And of course there was the traditional funfair to help keep the youngsters entertained.
President of the Nantwich Agricultural Show Robert Eardley said: "This Agricultural Show, together with the Nantwich International Cheese Show, both rank as one of the best shows of their type in the country.
"We now attract exhibitors and visitors from all over the world.
"Our show offers something for everyone, the best British Farming coupled with a full programme of entertainment."
See (below) our special slideshow of pictures from this year's Show.