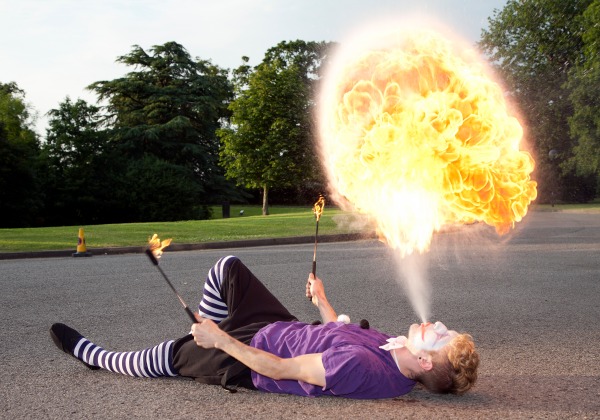 Organisers of the Nantwich Food Festival have unveiled plans for a Friday night feast of entertainment.
They hope to create a party atmosphere in town with professional fire-eaters, stilt-walkers and jugglers providing entertainment.
The giant food marquees will stay open late to 8pm to add to the atmosphere.
They say the festival, over the weekend September 5-7, is shaping up into the biggest and best yet.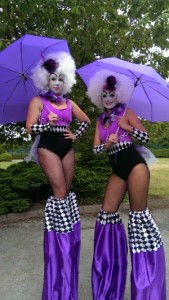 There is more on the menu including local theatre groups, musicians and dancers also staging street performances.
Festival chairman Deborah Robb said: "People often remark on the festival promoting a 'feel good factor' so we this year we have decided to focus more on that and create a real party atmosphere."
This year the lay-out includes a new giant food hall on Love Lane car-park in the centre of town.
The Bowling Green car-park will offer an alfresco food court and vast marquee housing delicacies from around the world.
Returning to the town square will be a food theatre with demonstrations by top chefs from Cheshire pubs and restaurants as well as celebrity Brian Mellor.
Businesses across town will throw open their doors to stage activities including whisky tasting sessions, sausage-making workshops, cup cake decorating classes, Aga food demonstrations.
Residence Bar and Restaurant on Mill Street will be a children's activity centre, Firenze on Welsh Row is staging pizza-making workshops and Chatwins will offer an insight into making pork pies.
Mrs Robb, of Hatherton, added: "Food is the focus but so is family fun and giving everyone a weekend to remember.
"With support from Delmar, we have printed 30,000 flyers to spread the word far and wide. Already our website is receiving thousands of hits and we expect the town to be thronged once again."
Families can expect gourmet foods galore with more than 2,000 products to sample including specialities like ostrich, buffalo meat and haggis.
For more information visit www.nantwichfoodfestival.co.uk