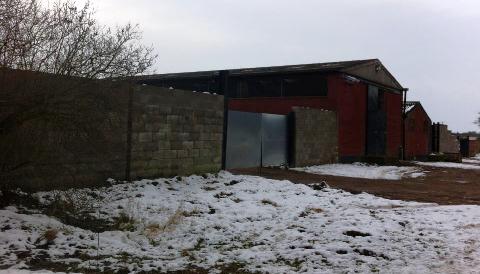 Five people charged in connection with the Red Lion horse abattoir in Nantwich will no longer face prosecution.
The Food Standards Agency is to drop charges of alleged horse passport irregularities at the abattoir in Sound, near Wrenbury.
And lawyers acting on behalf of two of the five, branded the FSA investigation as "over zealous and bungling".
Kirwans said the case would be formally dropped at a hearing at Chester Crown Court later this week.
An FSA spokesperson told Nantwichnews: "The FSA has a team of experienced prosecution lawyers who review cases independently and apply the Code for Crown Prosecutors when deciding whether a case should be prosecuted.
"We therefore prosecute a select number of cases which meet this strict criteria.
"However, we have an ongoing duty to keep cases under review.
"If it is concluded at any stage of the case that either there is insufficient evidence to provide a realistic prospect of conviction or that it is no longer in the public interest to prosecute the case, we will take steps to stop the prosecution."
But leading agricultural lawyer David Kirwan, of Kirwans, criticised the FSA.
In a statement, he said: "The FSA responded to the hysteria of the horse meat scandal with undue haste, perhaps because of political and public pressure.
"They got it wrong in this case with a deeply flawed, unsustainable prosecution in the name of public health. This case had nothing to do with horsemeat ending up on British dinner tables.
"This over zealous and bungling FSA investigation highlights how the food regulatory body has little grasp of legislation or the issues facing the farming industry – yet at times they are gung-ho with enforcement and prosecution.
"The European Union legislation was misused and misinterpreted by the FSA, as we were confident of establishing in court."
The charges were originally brought in 2013 in connection with administrative procedures relating to six horse passports.
Three people were charged with 12 counts of failing to comply with regulations in relation to the slaughter of horses for food consumption.
Two others were charged with intentionally obstructing someone acting in the execution of the Food Hygiene Regulations 2006, while one defendant was additionally charged with allowing, causing or permitting a horse that had a detention notice served on it to be removed from the premises.
The abattoir was at the centre of national controversy in early 2013 when undercover filming by Hillside Animal Sanctuary showed alleged mistreatment of horses.
The video was screened by Sky News and led to public outcry for the abattoir to be closed down.