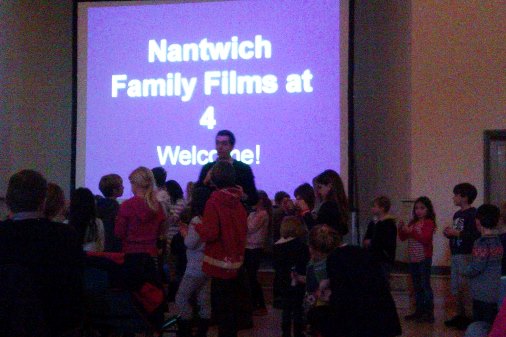 A community cinema project in Nantwich has been commended at the National Film Society Awards.
Nantwich Family Films @ 4 was hailed by film bigwigs at the event in Sheffield for the way it offers affordable family screen entertainment in a town without a cinema.
The awards have been going for 45 years, and this year were presented by Danny Leigh from BBC Film 2014 at the Cinema for All conference.
Nantwich Family Films @ 4 was launched in January this year, and has been showing films for families on the third Sunday of every month at 4pm.
The aim is to provide somewhere local and low cost for families to watch films together – a family ticket is just £10.
The films are screened at the Nantwich Methodist Church hall in Hospital Street.
Geoff Etherton, the co-ordinator of the community cinema project, said: "I am delighted we have been commended in the 'Best New Film Society' category.
"To achieve this award is national recognition for the local difference we have been able to make, and is due to the hard work and dedication of an enthusiastic and willing team of volunteers."
You can follow and find out more about the project on Twitter @NantwichFamFilm and Facebook at nantwichfamilyfilmsat4