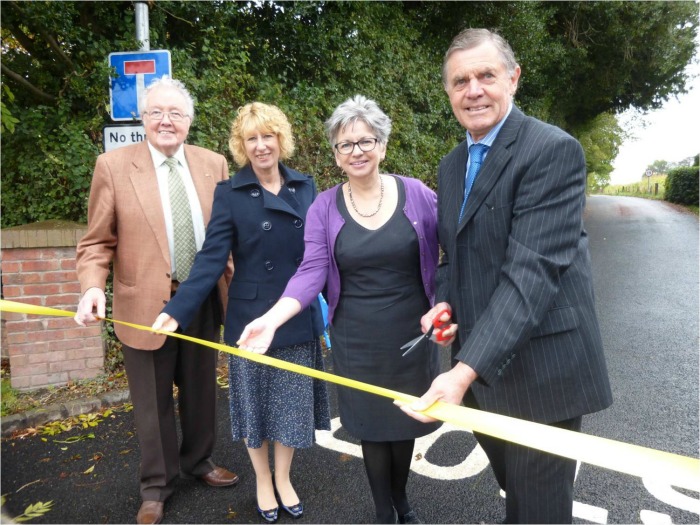 A much-needed new approach lane to a Nantwich children's centre has been unveiled.
Officials have opened the new road leading to The Wingate Centre in Wrenbury which puts an end to years of pot-hole problems for visitors and staff.
The old lane was making life uncomfortable for everyone, especially for profoundly disabled children staying there for a holiday.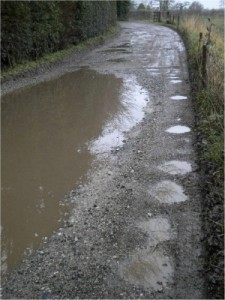 But a donation of £20,000 from Cheshire East Council and further contributions from local farmers allowed for a full upgrade.
"The state of the lane has been quite appalling for some time," said Geoff Parsons, chairman of the Trustees at The Wingate Centre.
"We are very grateful to Councillors Michael Jones, Stan Davies and David Brown and their colleagues for their generous support and interest in our charity."
Cllr Davies said: "The Wingate Centre is such an excellent facility for both disabled and able-bodied children that we were delighted to be able to help.
"With improved access, the centre will be able to offer its services to a much wider audience and help a great number of children with disabilities. It is definitely money well spent."
The Wingate Centre offers children, including those with complex disabilities and life-limiting conditions, the chance to have a holiday and take part in fun sports activities.