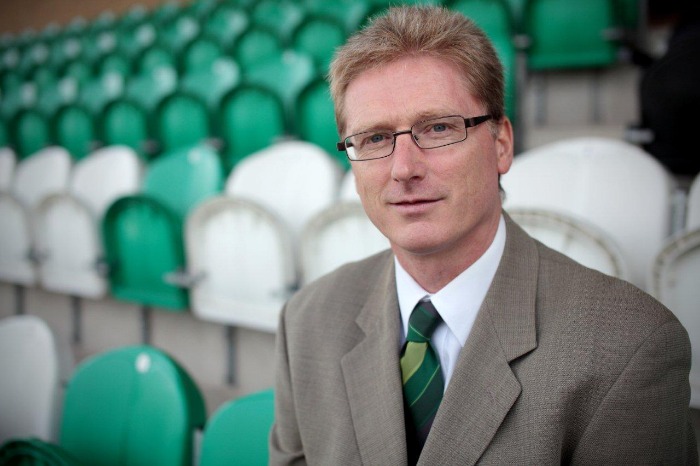 A Nantwich Town stalwart of more than 35 years is to leave the club.
Michael Chatwin joined the club aged just 16 to produce their first matchday programmes.
He went on to become club president and was fundamental in securing Nantwich Town's move from the old Jackson Avenue ground to the Weaver Stadium.
He told Nantwichnews leaving the club was "very difficult".
He said: "I wouldn't like to go into the reasons but, yes, it's been a very difficult decision after all these years!
"It's been tremendous and I wish the club every success."
As a youngster, Michael continued to produce the matchday programme from Oxford University where he went to study.
But after graduating, work commitments took him away from the area for a number of years.
"When I returned to the area in the late 90s, I re-joined the club committee and became Club President," he said.
It was then he started work on the move from Jackson Avenue that finally went ahead in 2007.
"I put together the business plan and application that secured £1million in funding from the Football Foundation which facilitated the move, as well as grants from Nantwich Town Council and former Crewe & Nantwich Borough Council.
"I also helped with the stadium design specification."
Michael went on to write and publish the "Proud to be the Dabbers" book to celebrate the club's 125th anniversary in 2009.
Twenty-five years earlier, he was also behind the "Centenary Dabbers" book back in 1984.
He helped the club become a Limited Company in 2010, serving as finance director before stepping down from the board two years ago.
He leaves the club on October 24.