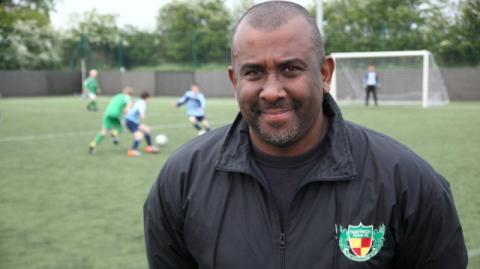 Nantwich Town Youth team manager Steve Smithies believes his young Dabbers can beat Rochdale when they travel to Spotland in the FA Youth Cup.
Nantwich have won through three qualifying round and are now are in the First Round Proper of the competition on Tuesday (November 4).
Smithies expects it to be a tough game, but is confident the Dabbers can pull off an upset.
He said: "They are a very good side as you can except with them being full time.
"It will be a tough game for us but we can win.
"We will go out with the mentality that we can win because that is the only way we can win is if we believe that we can win."
Everyone at Nantwich Town takes an interest in the youth team including the first team management of Danny Johnson and Phil Eastwood, with a number of the first team players have been to watch their cup games.
Smithies added: "It is really great to play in front of Danny, as he takes a big interest in the team.
"But everyone at the club does from the Chairman Jon Gold to Bob Melling, stadium manager.
"Our game against Staveley Miners Welfare was on the day of Neville Clarke's funeral and before the game we had a minutes applause for him, he was a keen supporter of the youth team."
Despite Rochdale being full time, the Dabbers have key players in important positions as Smithies believes they can be crucial to the Dabbers.
He said: "Jack Hart is an important player, he has scored in all three of our qualifying rounds.
"We had a game at the weekend, where we won 8-0 and he scored four goals.
"Peter Green is another one and he has had first team experience.
"The back four is very good with Tory Bourne and Jordan Proudlove."
Admission to Spotland on Tuesday night is £4 adults, £2 juniors (under 16s).
The winners will welcome Coventry City in the second round after the Sky Blues beat Peterborough Northern Star 3-0.