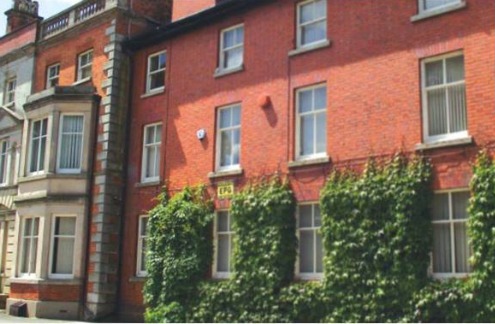 New-look Stapeley House business centre on London Road is expanding to offer more facilities and events.
Owners of Stapeley House have struck up a new partnership with event management company, Event Orchestra.
It means the venue, on the A51 south of Nantwich, is being re-branded as a unique event space – as well as offering meeting room hire and catering in the newly opened Tastebud Café.
"We are delighted to have Event Orchestra on site and be extending our offering to businesses in the area," said Stapeley House director Sue Pritchard.
"As a new client was quoted saying this week, "Stapeley House provides affordable grandeur!" and together we look forward to providing flexible function spaces and professional service, all at an affordable price."
Stapeley House, which has a history dating back more than 200 years, is located between Stapeley Technology Park and RSPCA HQ.
It has been a family home, wartime respite hospital and local council office in the past, as well as headquarters to a software company.
Mrs Pritchard has renovated the building to develop office space for SMEs as well as bringing in a local catering company.
Now Event Orchestra it is set to help it host different events such as lecture lunches, wine tasting evenings, workshops, small theatre performances and art exhibitions.
The gardens, along with meeting rooms and kitchen, are available for hire. The inside space can cater up to 150 people.
For details visit www.stapeleyhouse.co.uk