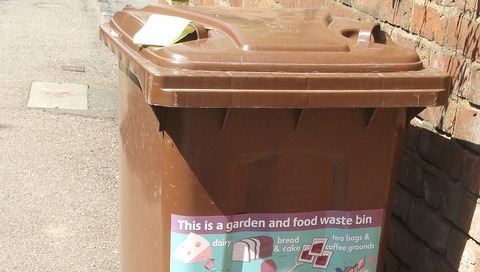 Nantwich residents are being warned that household green waste is about to be suspended for the winter.
Cheshire East Council say the suspension between December 8 and February 13 (inclusive) will save taxpayers money.
The shutdown aims to reduce carbon emissions by cutting down on the use of vehicles and make better use council resources over the coldest months of the year.
Residents are being urged to check the council's website and online calendar for the date of their last collection in 2014 and the first collection of 2015.
Blue stickers are being attached to bins to make the public aware of the customary annual suspension of service.
Household-recycling centres such as Pyms Lane in Crewe will remain open for green waste.
Cllr David Topping, Cheshire East Council Cabinet member for service commissioning, said: "Suspending the garden waste service over the winter makes complete sense as demand at this time of year is very low and the council can make much more efficient use of its resources.
"The council consulted residents about the proposed winter shutdown as we were keen to hear their views about the timing and length of the shutdown and their preferred method of communication.
"More than 2,500 responses were received and the council has listened carefully to those views when finalising the details of this year's winter suspension. I would like to thank all residents for their co-operation."
Householders can visit www.cheshireeast.gov.uk for more information about the winter shutdown.
(Pic: garden waste bins, by Elliot Brown, Flickr creative commons)