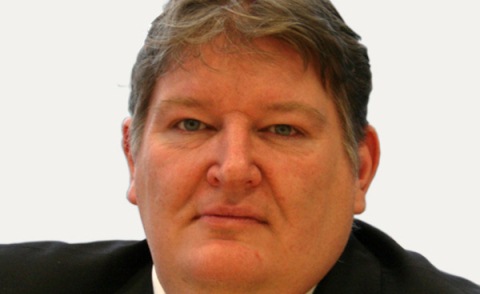 Cheshire East Council Leader Michael Jones has apologised for traffic chaos in Nantwich on Holly Holy Day, and has ordered an investigation.
It comes after a flood of complaints about roadworks causing massive delays as thousands flooded to the town to watch the annual "Battle of Nantwich" and festivities.
And it has emerged that human error was to blame after the council highways permit team failed to realise Holly Holy Day was taking place and did not impose conditions on a permit it granted Scottish Power for the works on Millstone Lane.
Cllr Jones told Nantwichnews: "It is most regretful that these works, which are essential, were not stopped to allow traffic and visitors a smooth journey on what is one of the key days for Nantwich.
"I have requested an investigation and the principle manager for the highways has apologised.
"It is human error in an attempt to limit impact by having weekend working, something of an irony.
"On behalf of Cheshire East, I apologise for the delay today and I hope that Holy Holy day was not overly adversely affected."
The works, being carried out near to the roundabout with Crewe Road, left many in standstill traffic last night (January 23) as well as this morning.
Cheshire East Highways apologised on Twitter, saying traffic lights at the works would be removed after 1pm. They were removed at about midday.
The work is part of a £4 million upgrade programme to improve power supplies across the town.
Chris Shields, head of highways team, said: "Whilst trying to minimise the duration of the scheme through seven-day working arrangements we should have ensured an embargo on works for the Saturday morning.
"There was an error by the team for which we apologise and we will make personal apology to the event organisers."
Cllr Groves, of Nantwich South and Stapeley, added: "They are essential works, but we are very sorry to everyone for the inconvenience on such an important day to Nantwich. This should not happen.
"And you can rest assured this sort of thing will not happen again."
More works are set to start next week further along, by the junction of London Road and Hospital Street, outside Churches Mansion.
Although the works are not being carried out by Cheshire East, as the highways authority it has to grant permission to utility companies who want to dig up roads for essential maintenance or repairs.
Many residents took to social media and commented on the Nantwichnews Facebook group.
One said: "Someone needs to be held accountable for this disaster and apologise for the serious lack of foresight when planning/allowing this work."
While another added: "It's an important weekend for tourism to the area lots of extra traffic.
"It isn't as if Holly Holy Day is a different time each year.
"The work has to be done but it's the impact it's going to have on an important historical day for Nantwich and the businesses in town."
With other road closures in place on Beam Street, Welsh Row and Waterlode, one resident noted the potential impact on access for emergency services.
"Fire station in Beam Street, responders are there as well, plus the guy opposite the Barony. Police station Beam Street.
"If the outlying roads into town are gridlocked, this makes all the traffic come in through town, how the hell are these services supposed to operate quickly and efficiently, time lost could cost lives and property.
"For a small town efficient routes around and in the town are vital, to shut the town down with these roadworks going on all at the same time is ridiculous."
Add your comments to our Facebook group here or on Twitter @nantwichnews