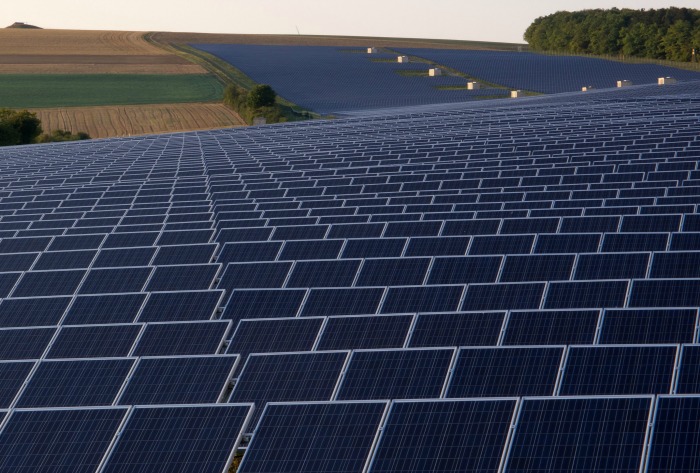 Plans to build a massive solar park on farmland near Nantwich will go before councillors this week.
Markus Wierenga, of Green Switch Developments Ltd, has applied to build the solar park on land at Hatherton Lodge Farm, on Hunsterson Road, Hatherton.
The park, which would cover 16 hectares of land, would include more than 28,000 solar panels creating an output of more than 8MW.
Developers say there would also be a substation on site, which would be surrounded by security fencing to prevent trespass and vandals.
The park would be in operation for 25 years, according to reports.
Planning officers have recommended the park gets the go ahead, but many have objected.
Hatherton and Walgherton Parish Council says the proposal should be refused on several grounds.
These include impact on the landscape, omissions in the information submitted, flood risk, glint and glare, traffic disruption and impact on wildlife.
More than 30 letters from neighbours of the site have also been written expressing concern based on similar points.
Others are worried about heavy construction traffic, insecurity of the site, property devaluation and potential to interfere with mobile and internet coverage.
But in a report to go before Strategic Planning Board, planners said: "The proposal would satisfy the economic and social sustainability roles by providing energy from a renewable, low carbon source.
"The proposal is considered to have an impact on the landscape of the area but not sufficiently harmful in the overall balance.
"It is acceptable in terms, amenity, flood risk, highway safety and ecology.
"The scheme therefore represents a sustainable form of development and the planning balance weighs in favour supporting the development."
The plan is to be decided at Cheshire East's Strategic Planning Board this Wednesday February 18.
(pic of Solar Park for illustration purposes only)