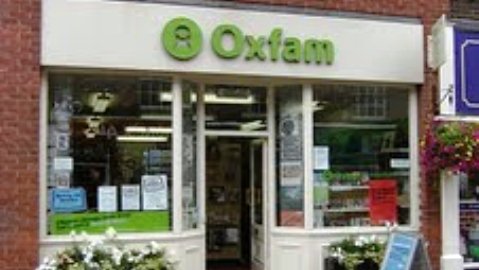 Staff at Nantwich's Oxfam shop were stunned to receive a large donation of Terry Pratchett books – on the day the famous author died.
Store manager Val Richards was sorting through the new collection when news came through of Pratchett's death.
The books had been left anonymously in the Oxfam Bookbank at the Sainsbury's store on Middlewich Road, Nantwich.
"It was a very large display of books," said Val.
"My husband Frank had picked up two separate large donations left in the Oxfam Bookbank at Sainsbury's.
"We have no name for the donors. We do quite often get interesting donations though.
"Pratchett's death was announced just as the final books from a large donation were being priced!"
Since then, the books have flown off the shelves at the store on Pepper Street.
"We still have some left, though we have sold a lot since Sunday," added Val.
"One customer came in and took photos for a website! We probably have about 10 hardbacks and about 20 paperbacks still left.
"I've not inflated any prices, so mostly between £1.99 and £2.99 on each book. We've sold a few at about £7.99."
Soaring sales in music at the shop meant it underwent a revamp recently to increase space.
The music section has been relocated, extended and updated, for easier browsing.
Visitors to the shop at 21 Pepper Street can view more than 1,200 CDs, 200 DVDs, 300 vinyls and 800 pieces of sheet music.
"We will be glad to hear any feedback from customers about the changes!" added Val.