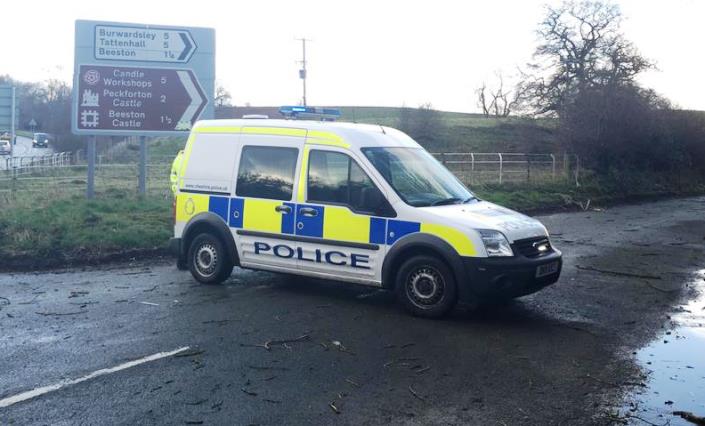 Drivers across South Cheshire are being warned after strong winds overnight blew down a number of trees.
Some rural roads are blocked, including this one near Beeston.
Cheshire Police tweeted that "many trees were down blocking roads", which is likely to cause delays.
Heavy rain over the last 24 hours has also caused some localised flooding on roads, making driving more hazardous.
River levels around the county are also high, although the Environment Agency has not placed watercourses on flood alert at this time.
Meanwhile, Cheshire Police has also launched an operation to target travelling criminals at Crewe and Chester railway stations today.
Teams of officers will be seen at both stations throughout the day.