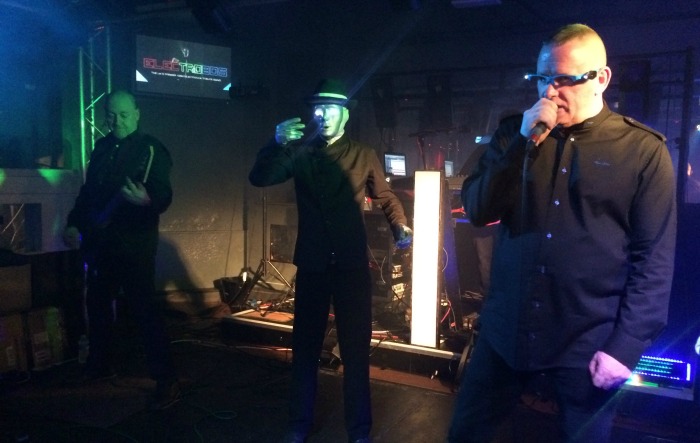 The 19th Nantwich Jazz, Blues and Music Festival has kicked off with a rip-roaring first night, writes Jonathan White.
Organisers expect up to 40,000 people to attend the festival over its five-day period (April 2-6) with more than 100 performances at 16 venues in Nantwich.
Headline acts include Thea Gilmore, Andy Fairweather, Connie Lush, FM, The Blues Band, King Pleasure & The Biscuit Boys, and The Stumble.
And the opening night included 1980s Electronica tribute band 'Electro 80s'  who performed at The Studio Nightclub & Music Venue on Castle Street.
The concert took place in front of a capacity 500 people in the music and stage area.
Electro 80s arrived on stage shortly after 10pm and performed a two-hour set recreating songs by artists including OMD, Tears for Fears, Visage, Kraftwerk, Howard Jones, Human League, Spandau Ballet, Duran Duran, Soft Cell, New Order and Gary Numan.
Nigel Woodhouse, director of operations at The Studio, said:"We are really pleased with the opening night of the Festival – to a capacity crowd on a Thursday is fantastic!
"We hope visitors enjoy the 15 bands we have on offer over the weekend."
There were also performances at The White Horse, The Talbot and The Crown Hotel.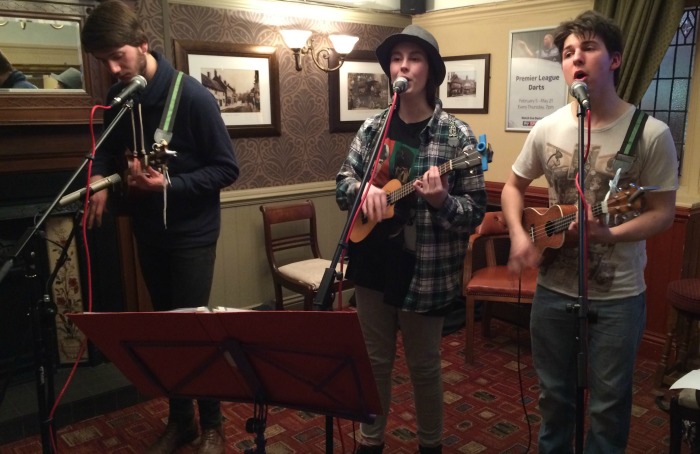 Musical genres covered during the festival include jazz, blues, swing, pop and rock.
Organisers expect more than £1 million to be injected into the town's economy.
More venues are hosting live acts on day two of the festival today (Good Friday).
These include Andy Fairweather at Nantwich Civic Hall, Connie Lush at The Crown Hotel, and live music at The Shakespeare, The Studio., The Bowling Green, The Talbot, The White Horse and Harrisons.
Full details on today's gigs can be found here.
Entry to the majority of the festival pub gigs is via a £7 wristband.
(All pictures courtesy of Jonathan White)