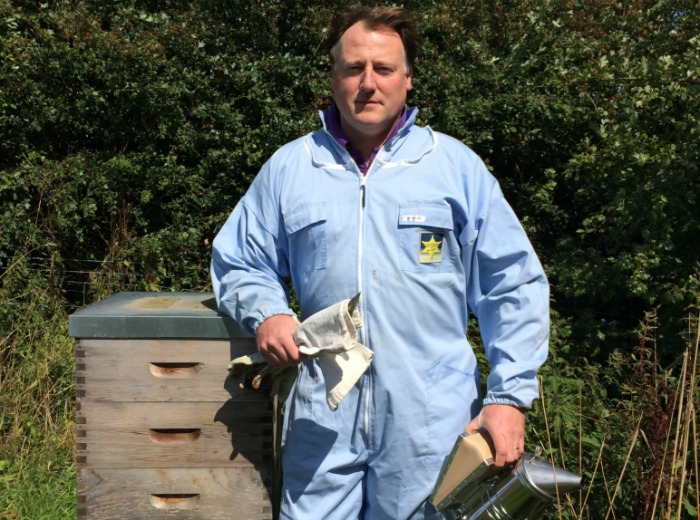 Demand for a bee farmer's honey near Nantwich is buzzing – as the hayfever season kicks in.
Thousands of sufferers use raw honey as a natural remedy for streaming eyes and runny noses.
It is thought tiny amounts of pollen found in raw honey helps to desensitise the body and prevent a reaction to pollen in the atmosphere.
Cris Reeves, who runs Haughton Honey, based near Tarporley, said: "Many of our customers in the North West buy our honey because they know bees have made it in this country and the honey is raw, so it still contains traces of intact pollen.
"It doesn't matter too much if the hive your honey comes from is on your doorstep or 50 miles away – our national flora is fairly similar across most of the country!"
He believes multi-floral honey, such as Haughton Honey, is best as it contains a mix of pollens.
"Thousands of people swear by taking a spoonful of honey a day, well in advance of the start of the hay fever season, as a natural remedy to the symptoms of hay fever.
"We're already noticing an increase in demand and expect that to rise.
"The medical evidence is anecdotal, but we know a lot of our customers buy Haughton Honey to try to ward off some of the unpleasant symptoms they suffer."
Cris launched Haughton Honey last year after bee-keeping for more than ten years, and owns 300 hives.
His honey is already supplying more than 50 stockists across the North West.
In Cheshire, these include Cheerbrook Farm Shop in Nantwich, and Walter Smith Fine Foods, at Bridgemere Garden World near Nantwich.
Bottled at Radmore Farm, the raw honey comes straight from the hive, is cold extracted and never pasteurised which means it retains all natural enzymes and proteins.
Five pence from the sale of every jar also goes to the Bumblebee Conservation Trust to help protect bumblebees, and preserve and restore their habitats.