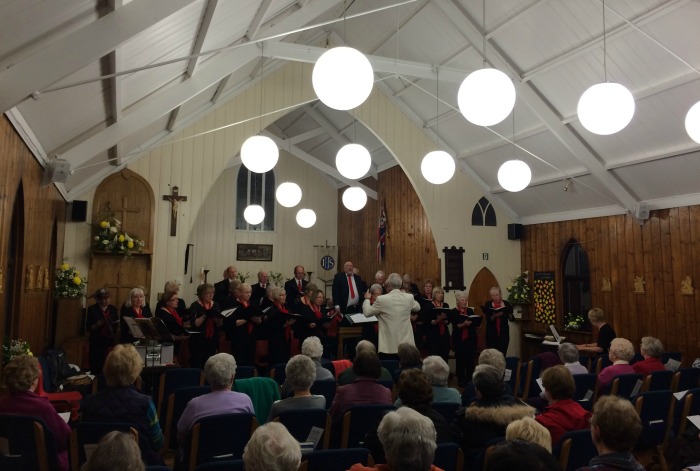 The Wistaston Singers performed a fund-raising concert at St Mark's Church in Shavington.
Phil Houghton was musical director who introduced each song and soloist.
The programme included soloists Chris White (ukulele), Phil Houghton (church organ) and Ann Farrington (piano). Ann was also the accompanist for the evening.
The choir sang Get Me to the Church on Time (Lerner & Loewe), Goodbye, Dolly Gray (Barnes), Phantom of the Opera – Music of the Night (Lloyd Webber), Keep the Home Fires Burning (Novello), One Voice (Manilow), All in the April evening (Roberton), Queen compilation (Brymor), Pack Up Your Troubles (Powell), My Fair Lady compilation (Lerner & Loewe), Can You Feel the Love Tonight (John), If You Were the Only Girl In the World (Ayer), Love Changes Everything (Lloyd-Webber) and A Clare Benediction (Rutter).
Fifty people were in the audience.
Refreshments were served during the interval. The £346 raised at the concert will go to St Luke's Cheshire Hospice, Shavington Support Group.
Musical director Phil Houghton said: "We were delighted to sing at St Mark's Church and thank them for their hospitality.
"The choir introduced some of their new material for this year's season.
"It was an evening that was enjoyed by all and we thank everyone for their support."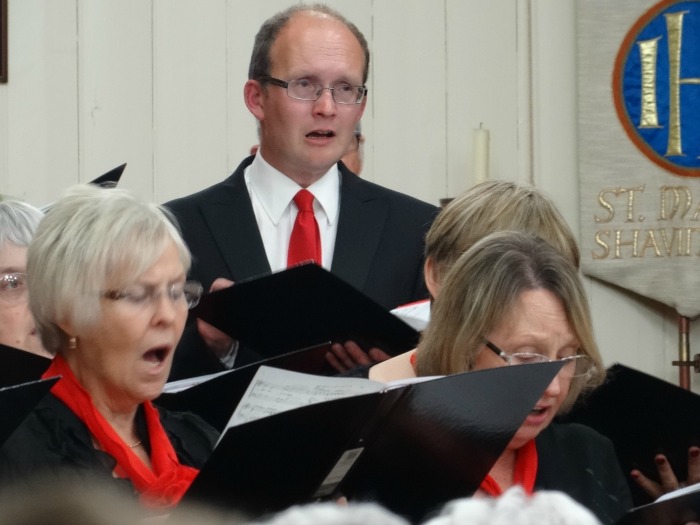 The Wistaston Singers were formed by members of the choir at St Mary's Parish Church, Wistaston in May 2000.
They now number more than 40 members, singing four-part harmony music.
The choir performs a variety of music from choral church music and anthems, Gilbert and Sullivan items, music from the shows, music from modern composers such as John Rutter from the 15th century to the 20th century.
They perform up to five concerts a year at various venues in Cheshire.
The choir is also available to perform at weddings.
The choir rehearses weekly in the parish rooms of St Mary's Church in Nantwich on Wednesdays from 7.30pm to 9.30pm.
New members are welcome. More details from Choir Secretary Jill Oakes on 01270 662940, email [email protected]