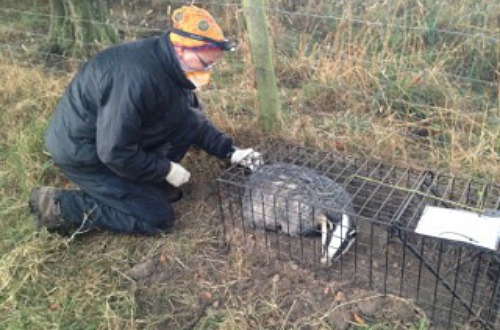 The badger vaccination programme is to be extended in Cheshire after more funding was secured by the Wirral & Cheshire Badger Group (W&CBG).
The charity's programme began in 2014 on the Adlington Estate in Cheshire East.
With support from landowners and funding from Chester Zoo for equipment, they sent three volunteers on a course to become licensed badger vaccinators.
Now additional funding has now been secured from DEFRA's Badger Edge Vaccination Scheme (BEVS).
The Wirral and Cheshire Badger Group will be expanding their programme this summer, as manay dairy farmers in South Cheshire continue to battle against bovine TB.
Jane Cullen, project manager, said: "It's very important for Wirral & Cheshire Badger Group to be delivering such an effective and necessary scheme to farmers and landowners all with the dedicated power of fully trained volunteers.
"We are pleased to be expanding our vaccination area across what is classed as the bovine TB (bTB) edge area.
"And the DEFRA funding means we can deliver this at minimal cost to famers."
Richard Eardley, a Cheshire farmer in the second year of vaccination, said: "We either do nothing or take the only effective, preventative action available to us."
W&CBG only needed funding for the necessary kit and fuel costs.
"Badger vaccination is effective and much cheaper than culling," added Jane.
"We are proof it can be delivered quickly and effectively, benefiting both the farming industry and wildlife in our countryside."