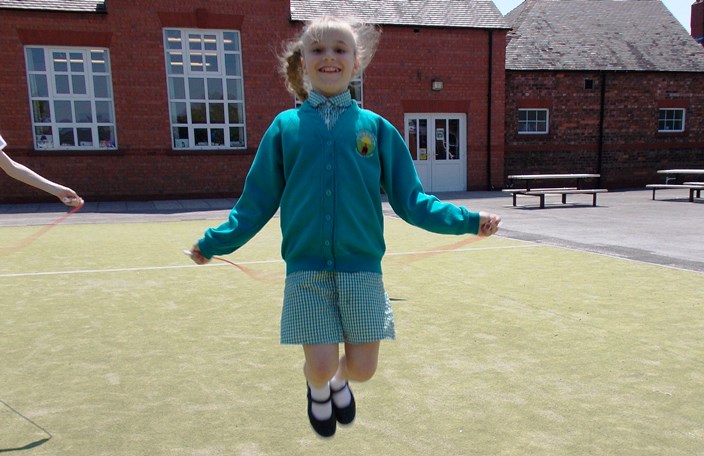 Pupils, staff and parents at a Nantwich school are skipping like crazy – as part of a new British Heart Foundation initiative.
Everyone at Wyche Primary and Nursery School has been practising over the last few weeks to take part in a BHF "Jump Off".
The event is being held on Monday July 13 at the school on Manor Road.
138 pupils aged between 4 and 11 are putting on their trainers to take part.
They have been working together on new skipping techniques such as the 'Egg Beater' and 'Double Under' and also learning about the importance of exercise and keeping a healthy heart.
It is part of the national Jump Rope for Heart initiative organised by the BHF.
Year 5 teacher Miss Reardon said: "Preparing for the Jump Off has given our pupils a reason to get active, not to mention have lots of fun!
"The Jump Rope for Hearth Scheme helps us encourage healthy habits, while creating a more active ethos in school.
"It's a fantastic event for the school, teachers, pupils and their parents."