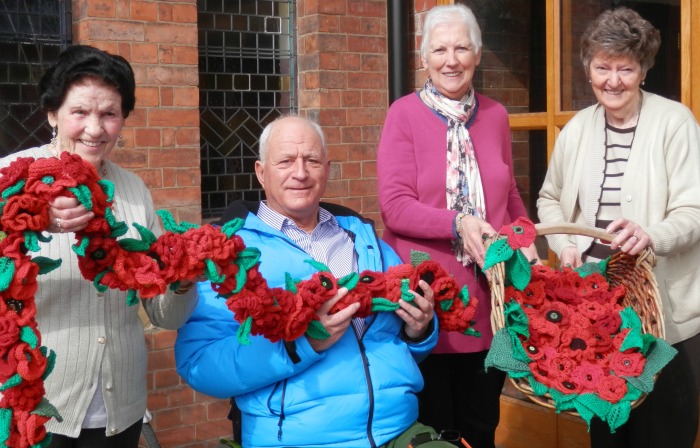 A voluntary group is calling on more Nantwich and Crewe people to join their drive to commemorate the First World War with thousands of knitted poppies.
Crewe and Nantwich Senior Forum has made 450 knitted poppies – but needs 2,500 in time for Remembrance Sunday in November.
The Poppy Explosion Project will decorate trees in Crewe's Memorial Square to make the annual commemoration more special.
The project, part of Cheshire East Council's Cheshire East Reflects programme, has received funding for wool, needles and other equipment from Crewe Town Council and the Freemasons' Cheshire Provincial Mark Benevolent Fund.
Forum chairman Adrian Lindop said: "We have set out to produce a vivid and wonderful town centre display made by the people of Crewe that will not only symbolise our remembrance but will lift spirits and make people smile when they see it."
The senior forum, a community group set up for the over 50s, meets every Friday at the Union Street Baptist Church, between 10am and 12.30pm.
Members are inviting church and friendship groups to pick up their needles to take part in the project, as well people in nursing homes private or supported living.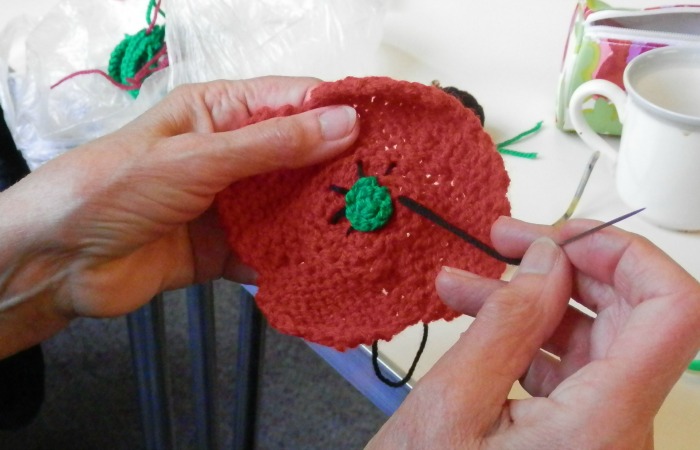 Mr Lindop added: "We know there are some great knitters out there and this is a good reason for you to get involved in the comfort of your own home.
"We have already received offers of help from The Georges Community Centre, Your Housing Group – Beechmere, MMU, West Street Knitting Club, Creative Crewe and Eagle Bridge Knitting Group."
Cllr Michael Jones, Leader of Cheshire East Council, said: "It will be wonderful to see Memorial Square dressed with thousands of poppies on Remembrance Sunday.
"The many, many hours of work going into this project are a sign of how much we value the sacrifice made by the heroes of 100 years ago."
For more information, contact Adrian Lindop on 07738 583874 or email [email protected]