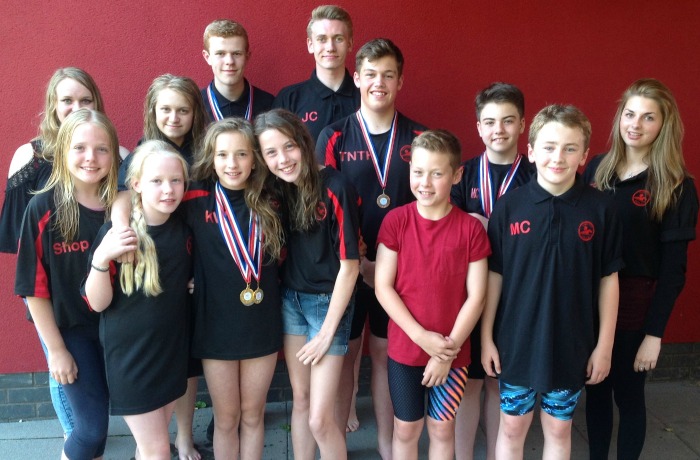 Thirteen Nantwich Seals swimmers scooped 22 awards and dozens of personal bests at a major event in the Midlands.
The team travelled to Coventry to participate in the Graham Sykes Long Course Meet.
The swimmers were Max Austin, John Crawford, Mattie Currie, Ellie Edwards, Becky Emeny, Ellie Frampton, Tom Hales, Rosie Hannan, Laura Kirby, Isabelle Morrey, Cameron Thompson, Katie Woodbridge and Harvey Zwijen
They produced 55 long course personal bests, plus another 28 long course – short course conversions.
They also achieved 22 awards for finishing first, second or third in their races.
A Nantwich Seals club spokesperson said: "The results show just how hard they have worked producing such great results at the second to last gala of the season.
"Hopefully they will produce the same brilliant results at the final gala at Biddulph."