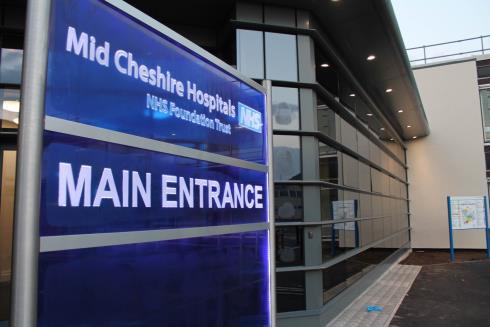 Residents can find out more about Leighton Hospital at a meeting held in Nantwich next month.
Bosses at Mid Cheshire Hospitals NHS Foundation Trust (MCHFT) are inviting the public to its annual members meeting at Regents Park Conference Centre on October 8.
Members of the trust and general public are invited to join directors and governors to find out the latest about the Trust, its sites and its achievements during 2014/15.
Dennis Dunn MBE, MCHFT chairman, said: "It is a fantastic opportunity for local people to meet with staff from their local hospitals and learn more about the service improvements that have taken place over the past year.
"They will also be able to speak with those governors who have been elected to represent their interests as part of the trust's council of governors.
"The event is open to everybody and there will be opportunities to ask any questions that people may have about their hospitals.
"Attendees can also find out how they can become a member of the trust to influence how their local healthcare facilities are run and developed in the future."
Tracy Bullock, MCHFT chief executive, added: "This event is a great way for our local community to find out more about the healthcare services available to them on their doorstep.
"We will be discussing our recent performance and achievements, as well as plans for the future and the challenges that lie ahead."
The event at Regents Park Conference Centre is on Thursday October 8, from 1.30pm, with main presentations at 2.30pm.
Those wishing to attend should register in advance on 01270 612128 or email [email protected]