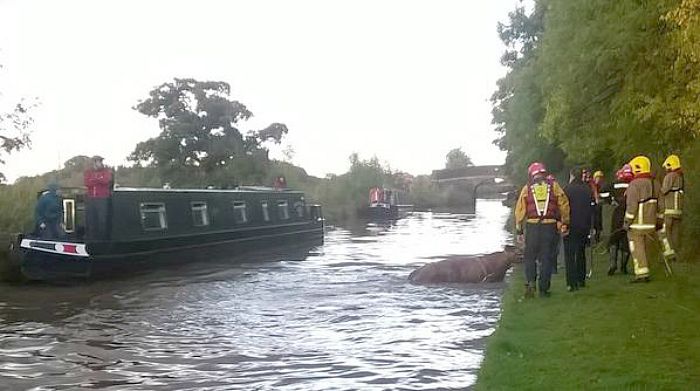 Fire crews from Nantwich teamed up with the RSPCA to rescue a cow stranded in a canal in Nantwich.
The animal was spotted in distress in the water off Wrexham Road in Burland.
Fire crews used rope and mechanical machinery to rescue the cow at 4pm yesterday (September 21).
Safety cordons were put in place and the RSPCA and a vet were in attendance during the rescue.
The crews, which included one from Knutsford and Cheshire Fire and Rescue's animal safety unit, were at the scene for nearly three hours.
(pic courtesy of Cheshire Fire & Rescue)