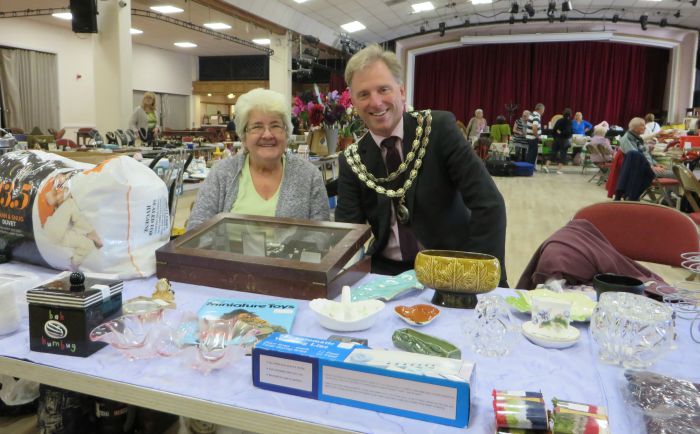 Nantwich Mayor has urged stall-holders and bargain hunters to support the town's table top sale events.
The sales will be staged once again at Nantwich Civic Hall most Thursdays during autumn and winter.
More than 40 stalls will usually be open selling an array of items at the Civic Hall.
Mayor Cllr Andrew Martin said: "If you are thinking of sorting out your sheds, attics, garages and wardrobes, consider having a table top stall at the Civic.
"One person's rubbish is another person's treasure!"
One regular stallholder Ms Potter added: "I do a table top sale most Thursday mornings at the Civic.
"It's great, I've met so many new people.
"The staff are always friendly and ready to supply coffee and toast from the café. I'd highly recommend it."
Doors open to both stallholders and customers from 8am and sales close at midday.
Admission is free. It is £5 for a 12ft stall already set up for you.
For a full listing of table top dates, visit www.nantwichtowncouncil.gov.uk or to book a stall call the Civic Hall on 01270 628633.