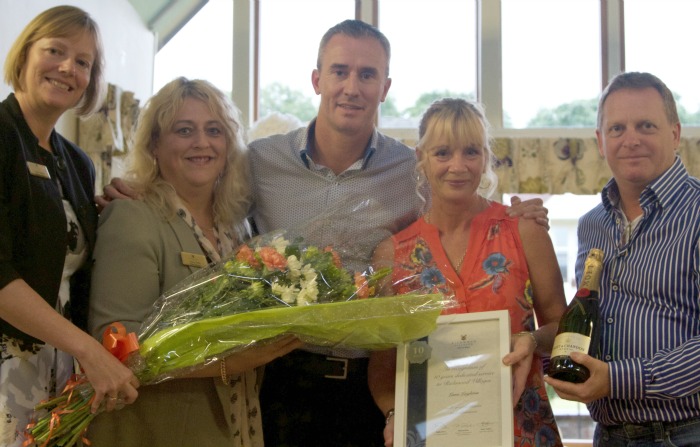 Thirty members of staff have been rewarded or their long service at a Nantwich care home village.
The employees at Richmond Village Nantwich were honoured with awards for working there for more than 10 years – and in some cases 20 years.
In a fun ceremony, in which staff turned the home into a temporary court room, those honoured were called up to receive a certificate, champagne and flowers from Richmond Village Directors Paddy Brice, Paul Jackson and Susie Oakley.
Village manager Lynne Griffin helped present the awards but was then called to the dock herself, having committed the crime of being at Richmond Village Nantwich since its opening!
A long list of her achievements were read out and she was sentenced to at least 20 more years of dedication and service to the Village.
The court fun was followed by champagne and canapés.
(Pictured above: Lana Leighton accepts her award from Susie Oakley, Lyne Griffin, Paddy Brice and Paul Jackson)
(Pictured below: Village Advisers Sian Walker-Hirst and Nicola Morgan-Parker as judges)