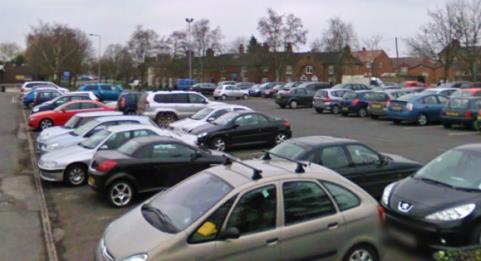 The Snow Hill car park in Nantwich could be expanded to help the town cope with increased parking demands, Cheshire East Council says.
The plan emerged after Nantwich Civic Society raised concerns over the loss of the unofficial 200-space parking site off St Anne's Lane.
We revealed how Jeff Stubbs, chairman for the society, has written to Cheshire East to warn of a "rising tide" of traffic problems when St Anne's Lane is developed, deplacing hundreds of vehicles every day on to other streets.
Today, a Cheshire East Council spokesman said they are now negotiating a Section 106 agreement to provide additional car parking at Snow Hill.
"Cheshire East Council is constantly reviewing its parking strategy throughout the borough and aims to provide residents with low-cost, convenient parking in our towns and villages," he said.
"Wherever there are new housing schemes and other developments which have an impact on parking provision, we make sure that this is examined and, if necessary, addressed in the planning process.
"In Nantwich, we are currently negotiating a Section 106 agreement which will, if successful, provide additional car parking at the Snow Hill car park.
"Currently, no planning application has been received for the St Anne's Lane site.
"But when such an application is received we will conduct the normal traffic and parking surveys in accordance with the planning process and will look closely at whatever impact this may have on future parking provision within the town.
"A recent traffic survey conducted in Nantwich found that current parking provision in the town provides adequate capacity.
"We are grateful to the Nantwich Civic Society for its views and can assure its members and the people of Nantwich that they will be given due consideration."
The council declined to name specific planning applications their Section 106 negotiations for more car parking are linked to.
In his letter, Mr Stubbs said there was an "urgent need" for a traffic and parking study leading to solutions to current and future problems.
He said: "Civic Society members are not alone in town for having real concerns about future parking and traffic requirements arising from the many hundreds of new houses already being built or planned.
"The Civic Society recognises the economic benefits of new development, but we are worried because we are not aware of any plans being put in place for accommodating more cars and people."