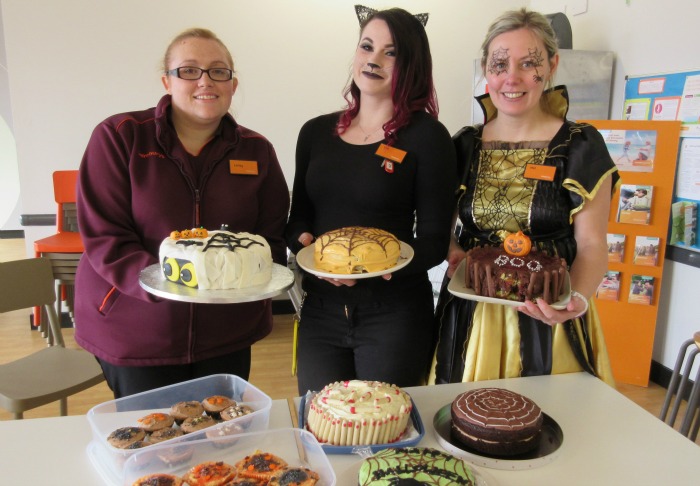 Staff at Nantwich Sainsbury's store dressed up to raise money for their charity of the year, the Alzheimer's Society.
Employees donned scary Halloween costumes and staged a Halloween bake-off with prizes for the spookiest and tastiest cakes.
The cakes were then sliced and sold to the staff at the Middlewich Road supermarket to raise money for Alzheimer's Society charity.
(Pictured, left to right: Lesley Sutton, Tori Cope and Mel Vernon)