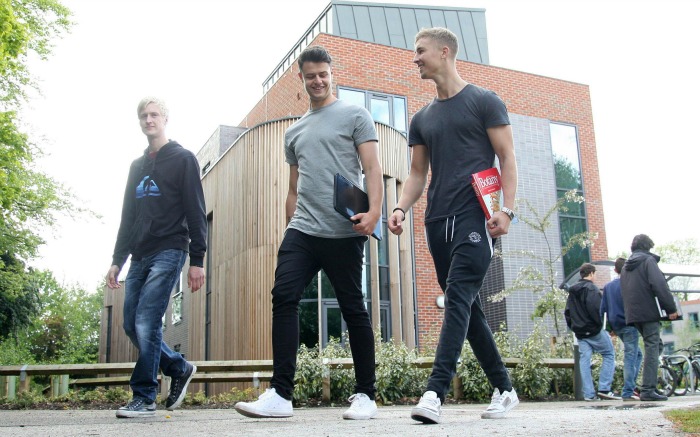 Reaseheath College in Nantwich has been rated good with outstanding features in its latest Ofsted inspection.
The results of an inspection in November shows its exceptional features include a high number of Further Education students achieving success and progressing into employment.
The report, released this week, says Reaseheath has built on its national role in providing high quality and relevant educating and training for its students and apprentices.
Ofsted describes the success rates of students, which sees over 96% moving into jobs or onto degree programmes in their chosen industry, as 'a major strength of the college'.
Lead Inspector Derrick Spragg said his team was impressed with the way Reaseheath responds to employers' needs.
Inspectors were also impressed by "highly competent and experienced industry specialists who are trained and developed as teachers".
The team highlighted "good quality, external work experience, which provides a rich mix of learning opportunities and clear career direction to students".
However, Ofsted wants to see teaching and learning "continue to improve", including use of activities and learning tasks.
Inspectors also want to see improvements in achieving success in GCSE English and mathematics grades A* to C and functional skills.
But the reports states high levels of investment which Reaseheath attracts is based on good planning and sound financial management.
Ofsted inspectors noted that students behave well, show respect to staff and each other and are prepared well for their future careers.
They also identified that high needs students benefit from "skilful, supportive and highly individualised teaching".
Reaseheath Principal Meredydd David said: "This is a fantastic result that recognises the outstanding achievements of our staff and students and puts us in a very strong position for the future.
"It could not have been achieved without the exceptional effort and commitment of everyone at Reaseheath, across all teams including the management team, governors and of course our students and industry partners.
"The Ofsted inspectors told us we continue to be a very good college with many very strong and outstanding features.
"These include our safeguarding, our employer engagement and strategic planning, our support for learners, the great work experience we offer and the further study and work destinations that our learners achieve.
"It is also great to know we had an overwhelmingly positive response to the Ofsted learner survey, with 95% of students saying that they would recommend the college to others."
You can view the full Ofsted report on Reaseheath College here.