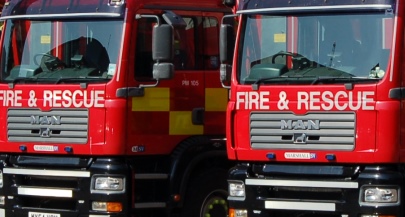 Families were evacuated in Shavington when fire chiefs tackling a shed blaze found a potentially explosive gas tank.
The fire happened at a property on Stock Lane, in Shavington, at around 4.15pm today (January 7).
Two fire engines from Crewe attended the scene.
And soon after tackling the fire, they discovered an LPG cylinder.
Police were called out to set up a cordon around the property, and evacuated neighbouring families as a precaution.
Firefighters cooled the tank with water from a ground monitor.
The fire was soon brought under control, and no one was injured.
The cause of the fire is being investigated.