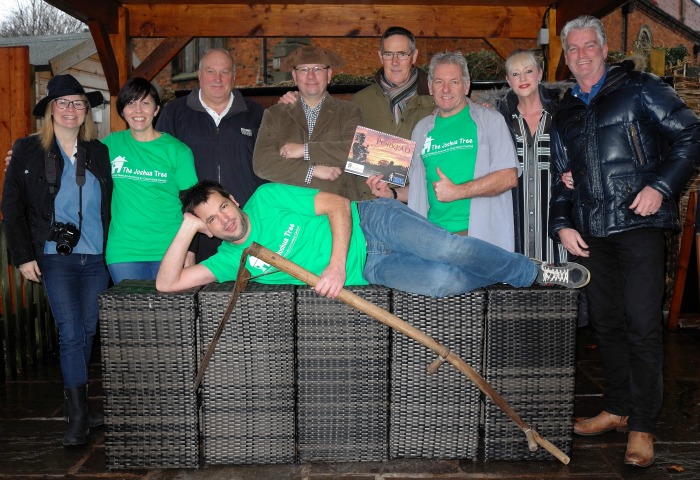 Villagers from Church Minshull near Nantwich have been inspired by BBC's Poldark, to create a fundraising calendar.
Residents clubbed together to recreate famous scenes from the TV drama and produced them in a 2016 charity calendar.
So far it has raised more than £2,000 in aid of The Joshua Tree charity and Prostate Cancer UK.
Larry Bannon, from the Church Minshull village volunteer organisation 'CM Vision', said: "We wanted to do something different for charity.
"And given the popularity of Poldark, we decided we would piggyback on the appeal so 12 of us 'volunteered' to pose for the charity calendar.
"Clearly, none of us look like Poldark actor Aidan Turner so we decided we could use a play on words and so the calendar was aptly named 'The Porklads Calendar – Scythe doesn't matter!
"We originally thought we might sell 12 calendars to local supporters.
"But we have been astonished by the demand and are delighted we sold 125 – raising ten times our original target for The Joshua Tree and Prostate Cancer UK."
Twelve locals, including David Hughes the landlord from The Badger pub, feature in various poses with scythes and other Poldark props in the charity calendar.
Bentley Motors and DA Roberts Heating Oil sponsored the production of the calendars and Aqueduct Marina also donated 50p for every calendar sold.