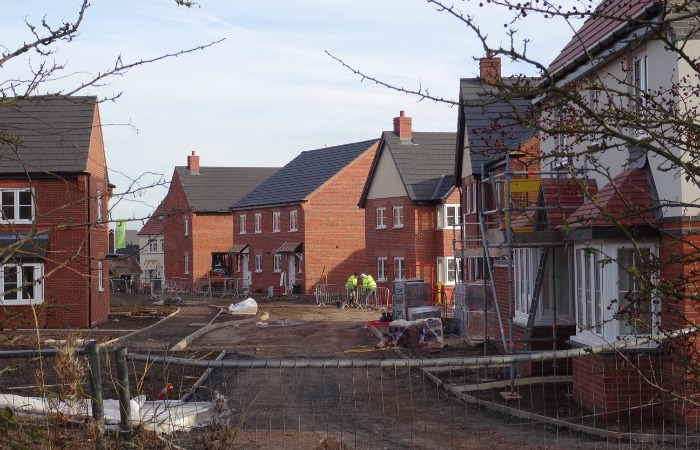 Campaigners say a new study shows the wrong type of housing is being planned or built in parts of Nantwich.
An extensive report, focusing on Stapeley and Batherton, shows only 77 of 630 houses planned or built since 2010 will suit future needs of residents.
The study, by Housing Vision, says the type of properties needed in the area over the next 20 years are one or two-bedroomed homes.
This is because the needs of many families will change with older couples in particular looking to downsize as they age and children grow up and leave home.
However, the report shows that larger developments like Stapeley Water Gardens (phases one and two) and Wainhomes off Audlem Road are not building enough smaller properties.
The report's results were gathered from a postal survey sent out to all 1,428 homes in the parish in November 2015.
It concludes there will be a demand for another 177 single person households between 2010 and 2030, and a demand for 368 households for couples with no dependent children.
But it also shows there will be a drop of 65 in the need for larger family housing.
"There is a requirement for 493 additional homes to meet projected household growth," it says.
"Including a very large increase in the requirement of 2-bed flats or houses, a very large increase in requirement for 2-bed housing for older people downsizing, and a decrease in the requirement for 3-bed and larger houses."
Pat Cullen, of Protect Stapeley, said the study was commissioned as part of the Stapeley and Batherton Neighbourhood Plan, which they hope will be fully implemented later this year.
Mr Cullen said: "People who have moved on to the large Cronkinson development, their needs change as they move with age.
"There was initially a large influx of families with children, but over the next 20 years many of these families will change, children grow up, and older couples or single people will want smaller homes.
"We should not be giving more permissions for houses just because the building industry has to meet targets. That's not planning, that's silly.
"This report is planning – a look at what is needed. If we need houses, let's make sure we get the right ones!"
The report comes as Wainhomes hopes to win its appeal to build another 102 homes on land behind Brine Leas School.
And Muller Property is also awaiting a decision from the Government on the first 189-home phase of its 1,100-home Nantwich South plan.
Mr Cullen said Cheshire East Council, the planning authority, will receive a copy of the Housing Vision report.
"This report is too late for the Muller Property case," he added.
"But I believe it is strong evidence for proper planning – not just let's stick some houses up because the law says we can."