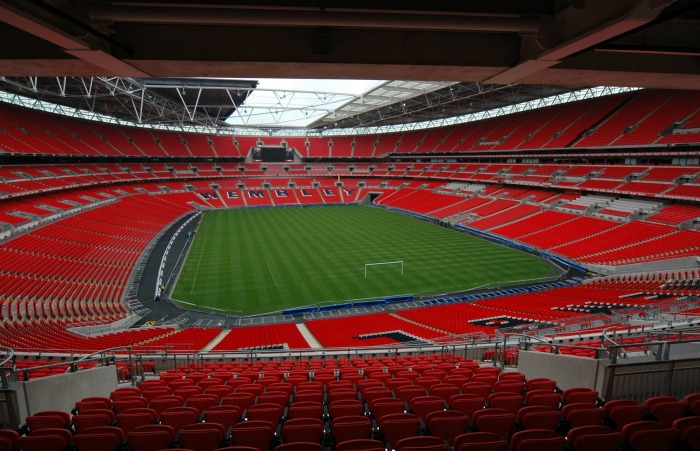 A Nantwich Town director has put an FA Trophy win at Wembley ahead of league promotion.
Tim Crighton, speaking exclusively to Nantwichnews, says he would prefer to see the club at Wembley winning a cup.
"There is always a lot of disagreement at all levels of football about silverware versus promotion and it divides opinion," said the commercial director.
"Being greedy I'd say both, of course, and we are still in with a shout of the playoffs so it's not out of the question.
"But if you are putting me personally on the spot, and I'm not answering for the club as a whole, I'd take an FA Trophy win this year.
"And I'd settle for promotion to the Conference North next year!
"To win the cup at Wembley would live long in the memory. But I'd be very happy with either I might add."
Tim also believes the town could take as many as 10,000 people to Wembley in May if they did reach the final.
"Looking at previous final attendances, some have been as big as 40,000-50,000 but an average of about 25,000 in the last few years, so bear in mind that is both sets of supporters.
"I do think most of Nantwich and surrounding areas would go to the final so if you put me on the spot I think we could get 10,000 of our own fans there.
"That is a complete guess though and if I get to tell you the actual figure in May I will be absolutely chuffed!"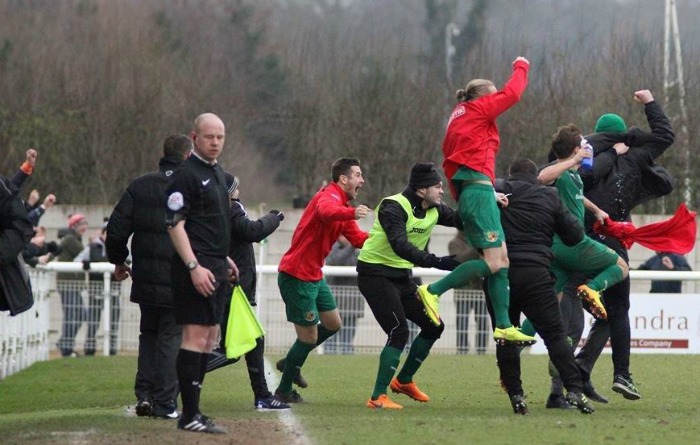 But it's the financial rewards of the FA Trophy run which has helped stabilise the club's finances, he said.
"We have won just over £35,000 in prize money and additional gate receipts too, which are split 50/50 each game," added Tim.
"This has been a massive plus for us to help balance the books.
"I'm sure we are not alone in saying it is not easy running a non-league club and keeping it financially stable.
"We were knocked out of the FA Cup very early on so this FA Trophy prize money has made up for that and helped with some much needed revenue for the club.
"If we reach the final that would mean more prize money.
"But we have two very tough semi-final fixtures against Halifax to get through first and that hasn't even been on the radar to be honest."
And reaching the final at Wembley would thrust Nantwich back into the media spotlight – something the club has to prepare for.
"I think the club would have to get into planning mode very quickly!
"We have never reached Wembley, so it would be a steep learning curve but a very enjoyable one
"I'm sure there would be some guidance from the FA in terms of the things Nantwich Town would have to consider which would no doubt involve seat and ticket allocation, transport etc.
"There would be massive media interest, so our small media team would deal with requests as best they can.
"All those responsible for running the club would leap into action and with some guidance do our very best to ensure everything was planned for a Wembley visit and thankfully we'd have a good few weeks to do this.
"On the playing side, I don't want to speak for Phil Parkinson, but I am sure his preparation would be the same as ever.
"Studying the opposition, taking excellent training sessions and ensuring the whole squad are ready for the occasion and have the belief they can win.
"But we have a long way to go before we can start thinking about a Wembley final.
"We have two legs against Halifax Town who are two leagues above us and in fine form.
"We really will have to be at our very best to beat them and all our efforts are focused on those two games.
"To think beyond that would be a huge mistake. Phil will ensure that the players stay focused."