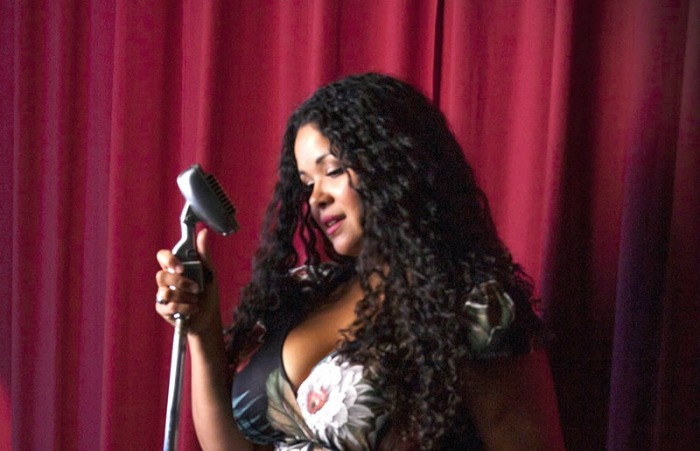 This year's line-up at the Nantwich Jazz Festival demonstrates the growing diversity of one of the UK's biggest town events, say promoters.
The festival, now in its 20th year, takes places across the town this Easter between March 24 and 28.
This year's headliners include Big Country, The Revolutionaries, Aynsley Lister, Red Butler, FM, The Jive Aces, Nearly Dan, The Swing Commanders, and The Long Lost Blues Brothers.
But organisers believe the broad range of the festival is displayed by performances from soul singer Kyla Brox (pictured) and adrenaline fuelled ska icons Bad Manners.
Kyla appears at the Crown Hotel on Good Friday performing a blues and soul set, accompanied by her own band.
She then makes a second appearance at St Mary's Church on Easter Monday when she presents a special gospel show.
Hailing from Manchester, Kyla grew up listening to her dad playing the blues and her mum singing opera.
At the age of 12, her dreams turned to reality when she started performing in her father's band, The Victor Brox Blues Train.
Now she is widely regarded as Britain's number one female Blues singer.
80s legends Bad Manners, featuring larger-than-life frontman Buster Bloodvessel, play at the Nantwich Civic on Easter Monday.
Bad Manners spent 111 weeks in the UK Singles Chart between 1980 and 1983, and they also achieved chart success with their first four studio albums.
Formed in 1976 in North London, the band refined their sound to incorporate the multi-cultural layers of Ska and 2-Tone.
Bad Manners offered an upbeat antidote with party anthems such as Lip Up Fatty, Walking in the Sunshine, Lorraine, Special Brew, Just A Feeling, Skinhead Love Affair, Inner London Violence and the ultimate knees up Can Can.
Tickets are still available for these performances.
The festival's diversity continues at The Studio, with a headlining performance from Nearly Dan on the Monday.
The Studio owner Nigel Woodhouse said: "The Studio is proud to be involved again on its 20th anniversary.
"This is only the fourth year we have been involved with live bands during the Festival.
"It was the best decision we made.
"It's been great for business, we are packed all day with people wanting to watch the superb line up of bands that the organisers put together for us."
For tickets and more details visit www.nantwichjazz.com