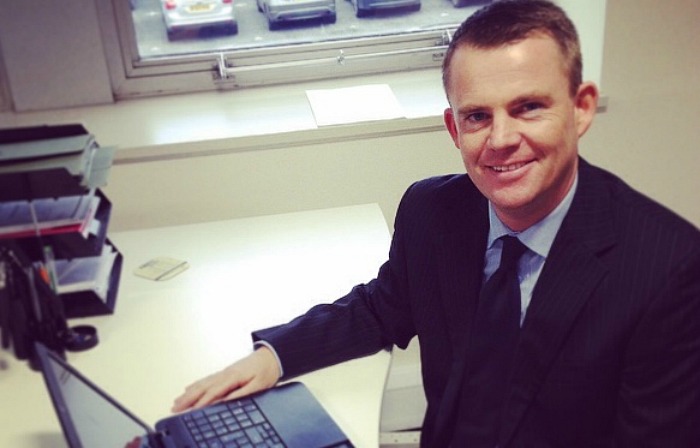 A Crewe & Nantwich financial boss believes a rise in mortgage applications shows the market is now "buoyant" again.
Several years after the credit crunch prices, County Financial Services director Paul Gilchrist believes they have turned the corner.
And companies like County are experiencing a boom in business to cater for demand.
"Mortgage lenders were very risk adverse in the aftermath of the credit crunch, with high deposits and stringent lending criteria," said Paul (pictured).
"We may never see a return of the 100% mortgages (no deposit) and self-certification mortgages of yesteryear, mortgage underwriters are now keener for new business.
"This is fuelling an increase in mortgage applications from first time buyers and movers alike.
"The economy is in a much more secure state, and banks have got their finances in order.
"Banks make their living ultimately by lending money, so after a period of careful consolidation, they are now returning to what they do best.
"County Financial Services has our largest panel of mortgage providers for many years, and generally speaking we have plenty of appealing options when doing a mortgage quotation for our clients."
It's felt the long period of low interest rates has helped to fuel the return to a strong market.
Buyers can secure lower monthly repayments which makes mortgages more affordable.
Less money is going on paying off interest and more is used in reducing outstanding mortgages.
Initial deposits have also come down, with some lenders now offering 5% deposit (95% loan to value).
Government schemes to boost house sales such as "Help to Buy" has also helped people on to the property ladder.
"Of course, the end of the recession has also boosted confidence in the housing market," added Paul.
"Job security is perceived to be much stronger.
"Sole traders and small businesses have seen an upturn in income and profitability as the economy has recovered.
"This gives the general public more confidence in buying their first property or moving house, as they are happy they can afford mortgage repayments.
"Coupled with lower deposits and low interest rates from the lenders, these factors all combine to drive the housing market forward."
But another factor helps – the human feelgood factor.
People see friends and family move house, and mimic other people's buying behaviour.
Paul says the commercial mortgage market is following the same trend.
"Businesses are doing better, with more staff, so more businesses are coming to us than ever before.
"These enquiries are two-fold.
"Firstly, businesses want to own their premises rather than lease as they know owning is much better than wasting money on paying the lease.
"Commercial premises actually becomes part of their longer term pension plan.
"Many of our commercial mortgage enquiries are businesses looking to upsize their premises on the back of a growing business whereby more space is required.
"We have never been busier.
"Consumer confidence has returned, lenders are plentiful and competitive, and houses are selling faster than in recent years."
You can find out more about mortgage requirements, life insurance and other protection policies by contacting County Financial Services on 01270 449300.