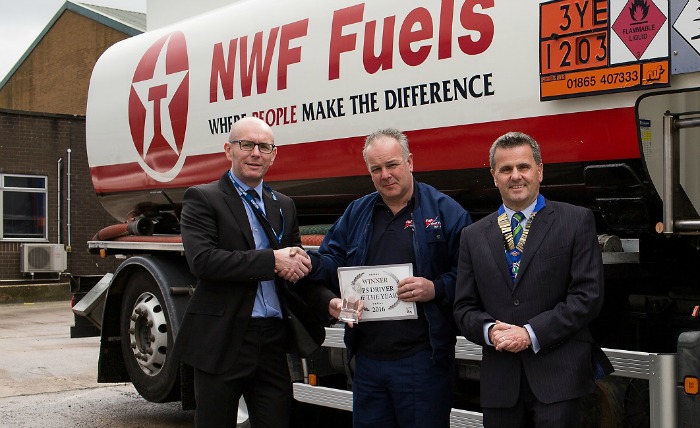 A heating oil tanker driver from Nantwich has won a top industry award.
Ian Ross, who works for Wardle-based NWF Fuels, has won the oil distribution trade association FPS (Federation of Petroleum Suppliers) Driver of the Year.
Ian was one seven finalists, shortlisted from entrants across the UK and Republic of Ireland.
"We chose him for his truly extraordinary customer commitment," said Dawn Shakespeare, FPS marketing and events manager.
"This industry is tough and the standards are rigorous.
"Our Driver of the Year Award is really about rewarding extraordinary achievements by our members in the course of their everyday working life."
Ian receives £1,000, a trophy, certificate, and tanker stickers so his customers can see his award.
"The standard of applicants this year has been sky high and the judges had a difficult decision choosing between the winner and the runners-up," added Dawn.
"However, Ian was crowned the winner because of the lengths he goes to for his customers.
"Respected and trusted by all he meets to get the job done, Ian has been known to even cut short a holiday to help out his colleagues at the depot when they needed urgent deliveries completed."
NWF regional manager Rob Kennerley added: "I am delighted for Ian who has displayed real commitment.
"We have an outstanding group of drivers throughout our depot network in the North West all going that extra mile."
(Pic: left to right – Sponsor Graham Smerdon, Ian Ross, and Duncan Grant FPS President)