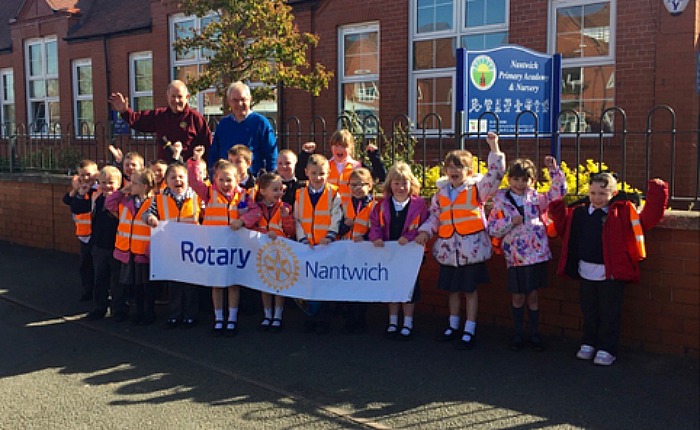 Nantwich school pupils enjoyed a free day out at Chester Zoo – thanks to local Rotarians.
Youngsters at Nantwich Primary Academy, formerly Wyche Primary, took advantage of the Rotary Club of Nantwich's sponsorship of the zoo's 'Living with Tigers' programme.
An additional donation from the club to the school paid for travel costs so 25 Year One pupils, teachers and carers from the Manor Road school could enjoy the trip.
Year One teacher Julia McGhie said: "It was a fantastic opportunity, which was both educational and fun for the children, many of whom had never been to a zoo before.
"We saw just about every animal and the highlight had to be the beautiful tigers in the new Islands exhibit which came right up close as if to pose for our photographs!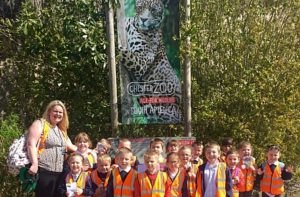 "The children have been excited ever since and have written all about their favourite animals, from the tropical butterflies to the spider monkeys, lions and tigers.
"This experience will be something they will remember for a long time to come."
Rotary Club member John Crowe said: "Our continued support of our local community as well as environmental causes around the world is one of the main reasons we exist.
"We were thrilled to be able to support both tigers in Nepal and our local primary school children – a great day was had by all."
A spokesman for Chester Zoo said: "In the last 20 years the population in the Terai, Nepal, has increased by 81% to over seven million people.
"This has led to habitat loss and fragmentation, but despite this the area is viewed as one of the worlds' best remaining tiger habitats.
"Across the Terai lowlands, effective conservation action has resulted in an increase in tiger populations.
"While this is great news, more tigers need more space and as a result are venturing into villages and killing livestock and, too often, people!
"Local villagers then retaliate through resentment and fear by hunting the tigers.
"This is cancelling out the hard work of those who have successfully protected tigers from poachers, so our on-going work is critical."