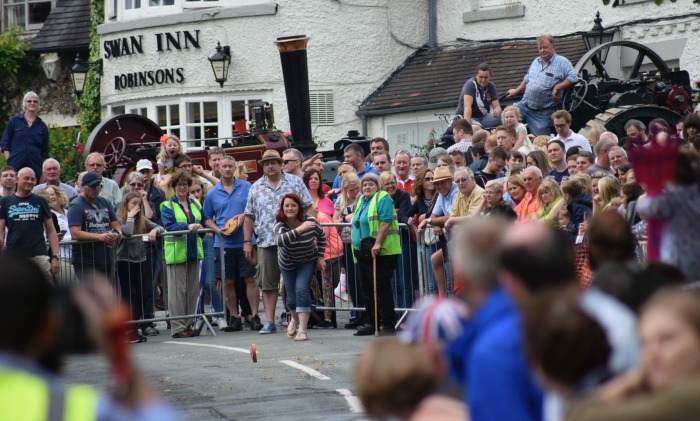 Families young and old lined the streets of Wybunbury to watch the village's annual Fig Pie Wakes event, writes Jonathan White.
The event, which dates back more than 200 years, sees participants rolling fig pies down the hill on the village's Main Road
Wybunbury Fig Pie Wakes is organised by the Wybunbury Tower Preservation Trust.
The event was stopped in 1930 but was reprised in 1995, when the Wybunbury Tower Preservation Trust revived it to raise money for the upkeep of their historic leaning tower in the village.
It started in the morning with a peal of bells at Wybunbury Tower to celebrate the Queen's 90th birthday with the tower itself dressed in Union Jack bunting.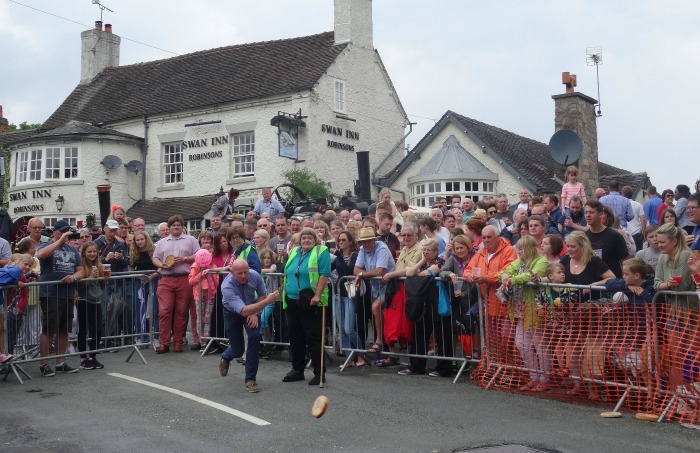 The fig pies are made from a traditional recipe containing a hard pastry and were rolled from the Swan Inn pub down Main Road to see how far they would travel.
There were separate race categories for 10 and under, 16 and under and adults.
Crewe and Nantwich MP Edward Timpson rolled the first fig pie at 3pm, which this year was an in/out EU referendum pie.
The 10 and under race was won by Henry Foster with 67 metres, the 16 and under race was won by Joe Wright with 92 metres, and the adult race was won by Ian Edwards with an impressive 112 metres.
Wybunbury Tower was open to the public, and there were various charity stalls, a children's fairground, a prize draw, and refreshments.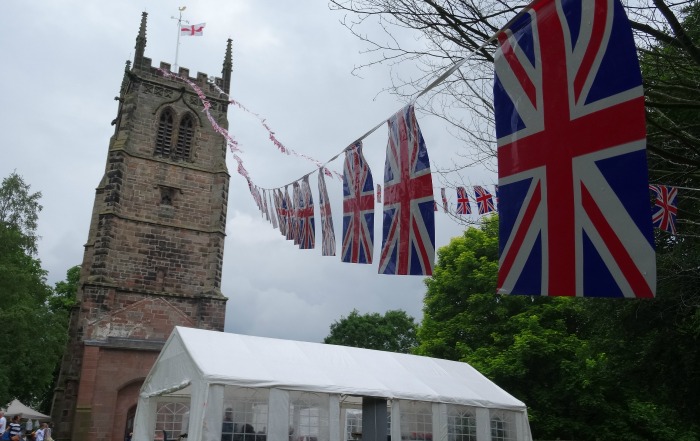 There were steam traction engines on display.
The Swan Inn and the Red Lion pub both sold refreshments and hosted live bands. There was an art exhibition in the village hall.
The main sponsor was Watts Mortgage & Wealth Management Ltd.
The rain clouds disappeared during the fig pie competition and the event was enjoyed by hundreds of people.