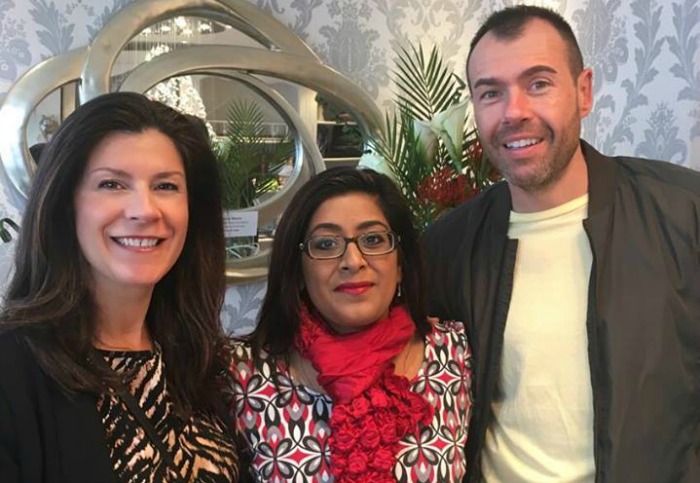 A Nantwich shopkeeper played Cupid for a couple when a customer popped the question to his girlfriend.
Marc Walsh contacted Charisma Interiors and Gifts owner Dipti Patell-Carvell when his original plan was deflated by a cancelled balloon ride.
Marc, from Liverpool, tried a different ploy and chose the boutique on Crown Mews, High Street, for a special shopping trip with girlfriend Danielle Bisson.
When they entered, he asked her to choose a gift she liked.
Her eye was drawn to a small, silver box – and when she looked at the engraved inscription, it read "Danielle will you marry me, Marc".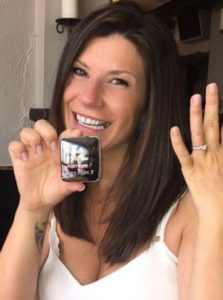 Dipti said: "Danielle was overwhelmed with emotion when she opened the box to unveil a stunning and brilliantly beautiful, diamond cluster engagement ring.
"Instantly she looked over to Marc, who stayed calm as he waited in anticipation to hear Danielle reply 'yes'."
Marc chose the venue after his original plan to propose during a hot air balloon trip fell flat when the ride was cancelled.
He cherry-picked Nantwich's newest shop as it specialises in hand-picked unique gifts.
Dipti recorded the engagement proposal on Marc's phone so they could treasure the memory.
And the couple held a celebratory drink opposite at the Crown Hotel & Restaurant.
Dipti later joined them so she could present them with a bottle of bubbly – and landed herself an invitation the wedding in Cyprus!
"It's a truly heart-warming story," said Dipti, who launched Charisma Interior Design because of her passion for the subject.
Dipti has helped friends and family design their homes for years, so decided to follow her dream.
She ditched her career as a project manager in the pharmaceutical industry to launch the new business.
"Leaving a long established comfort zone of job security and a regular salary for one of insecurity and new and unknown challenges was both frightening and exhilarating," she added.
Dipti, from Barbridge near Nantwich, studied for a diploma in Interior Design and completed courses in business practices.
"It was also my dream, once my daughter was settled in high school, to open my own shop.
"My beautiful shop is filled with lots of fabulous home furnishings, unique gifts and ladies fashion accessories.
"My interior design services runs side-by-side with the option to meet me in person at the shop and discuss your home improvements projects."