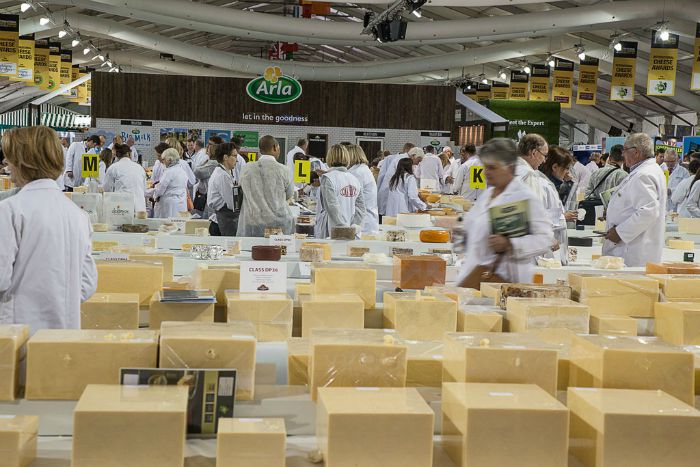 The world's largest marquee will house a record-breaking number of entries at the International Cheese Awards in Nantwich.
Organisers say they expect to beat last year's record-breaking total of 4,615 entries from 274 different exhibitors and 31 countries.
The event, which runs during Nantwich Show on July 27, looks set to be the biggest so far.
A host of famous cheese makers and chefs will also be featuring in the marquee during the day.
These include the return of TV chef James Martin, former Coronation Street star Sean Wilson, and Will Holland.
Visitors can book tickets for James Martin demonstrations which will run at at 11am, 2pm and 4pm via the Nantwich Show website at £5.
Cheese awards judging will take place on July 26 when a trade day lunch is also staged for more than 1,000 dairy industry professionals.
The day concludes with the announcement of the ICA Supreme Retailer and the ICA Reserve and Supreme Champions for 2016.
Tickets for Nantwich Show on July 27 on the gate are £18 adults, £7 children, £13 senior citizens and family tickets £45.
Tickets are discounted if booked in advance via Nantwich Show website, priced £15 adults, £5 children, £10 seniors, £35 family ticket.
Tickets cover admission to both the largest cheese awards in the world and largest one-day agricultural show in the UK.
You can follow on Twitter @icheeseawards for further news and updates, use the hashtag #ICA2016.