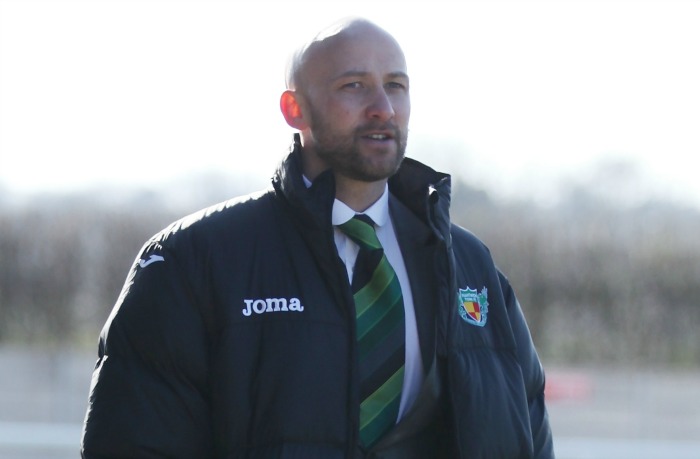 Nantwich Town were beaten in this pre-season friendly by a brace from Macclesfield Town trialist Emmet O'Connor and a goal from Kingsley James, writes Ryan Batty.
Phil Parkinson's men showed plenty of fight and ability, yet lacked the edge in the final third.
The first 15 minutes were largely uneventful, with Macclesfield the better side.
Dabbers keeper Dave Parton proved stubborn resistance for the Silkmen.
On 17 minutes, Chris Holroyd took a low-cut shot, which Parton was able to turn round the post, before it bounced back and Parton who was able to keep the ball.
Matt Bell went down on 22 minutes, after aggravating an earlier injury.
He was replaced by Matt Bailey, who went into central defence, with Curtis Jones moving to midfield.
Nantwich looked shaky at the back as a ball to keeper Parton almost lead to a breakthrough from The Silkmen, before it was cleared.
The first chance for Nantwich came nine minutes before half-time as Sean Cooke played in Josh Gordon.
He went one-on-one with Macclesfield stopper Craig Ross, who came off his line to win the ball at Gordon's feet.
The Dabbers were able to counter, and Jonny Kapend was played in by striker Theo Stair, and his cross-cum-shot almost found the net.
After the break, the Dabbers looked lively and threatened on the attack.
Cooke played in Theo Stair, whose ambitious effort flew high over the bar.
Macclesfield countered and a low cross to PA Souley saw the Gambian shoot which was well saved by Parton for a corner.
Macclesfield broke through in the 59th minute when Kingsley James received the ball on the edge of the area.
He hit a low shot passed Parton to make it one-nil to the National League side.
Fifteen minutes later, Emmet O'Connor chipped Nantwich replacement keeper Bradley Moorhead from the edge of the box to double the visitor's lead.
Nantwich continued to attack and Stair was played through but his shot just scraped the edge of the post.
PA Souley was brought down by Ben Harrison, who was lucky to escape a straight red card.
In the final minute, Emmet O'Connor latched onto a Jack Sampson and scored his second of the day by taking the ball around Moorhead, and passing the ball into the net.
Nantwich: D. Parton (B. Moorhead), A. White, I. Tourey, B. Harrison, C. Jones, M. Bell (M. Bailey), J. Kapend (R.Jackson), S. Hall (C) (S. Dodd), T. Stair, S. Cooke (C. Jones), J. Gordon (Trialist)
Subs: C. Jones, B. Moorhead, M. Bailey, S. Dodd, R. Jackson, Trialist