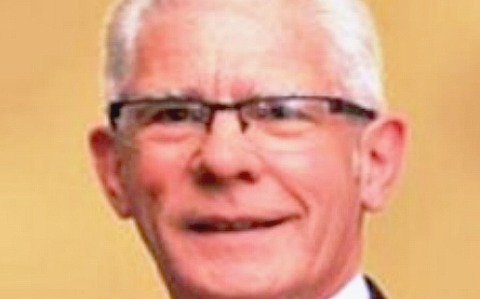 Nantwich residents are kicking up a stink about plans for a new car wash business – at the bottom of their gardens.
More than 20 vehicles a day could be treated if the new operation on Station Yard, off Pillory Street at the rear of Aldi supermarket, are given the go ahead.
The plans have been submitted by Merdan Guli, with access off Pillory Street using the road which currently serves the Basmati restaurant.
But Nantwich Town Cllr Arthur Moran says residents on Damson Drive next to the site are objecting as the operation would take place just yards from their gardens.
"Their gardens back right on to the fence next to where this car wash will be sited," said Cllr Moran (pictured).
"They've been in touch with me and are objecting on environmental grounds.
"Let's face it – I would not want a commercial car wash operation washing 20 vehicles a day at the end of my garden.
"And if drivers are queueing up with engines running, that causes more hazard. We should express our concerns about this application to Cheshire East Council."
Clifford Harris, who owns a property on Damson Drive, said: "I feel that this application will have a detrimental impact on the outdoor space of my property which borders this land, due to the fumes and noise from cars with engines left running, the spray and noise from pressure washers and noise from vacuum cleaners."
James Hardy, of Station View, added: "It is impossible to operate a car wash from this site!
"Even if you ground the machines, the noise which comes from the nozzles when water comes out especially with the type of machines they have to install, will make anyone living close by impossible to live next to this site.
"Traffic will double on this road, with the barrier crossing it's bad now. Also with a bus stop on entry to the car wash, it will make it impossible for cars to turn in and out without blocking the road."
Cheshire East planning officers are due to make a decision on the plans by October 14.