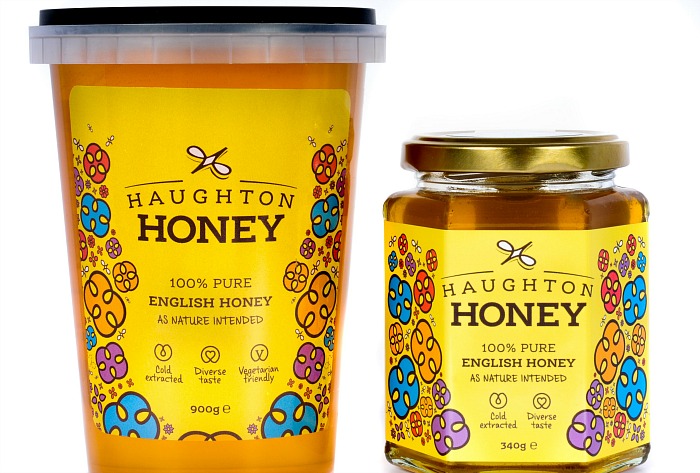 Honey business Haughton Honey near Nantwich has launched a new 900g pot of raw honey.
It is believed to be the first brand of British honey in such a size of container, which is popular within mainland Europe.
The new tub has been launched due to popular demand.
"Our honey monsters can't seem to get enough – so we're making it easier for them to buy in larger quantities," said Haughton Honey founder Crispin Reeves.
"Initial interest from customers in our new, larger pots at recent food and drink festivals has been exceptional."
The company, based at Radmore Farm, Haughton, near Tarporley, bottles raw honey which comes straight from the hive, is cold extracted and never pasteurised.
Launched in 2014, it is expected to pack and sell more than 16,000kg of raw honey in 2016, as demand grows.
Currently available online at www.haughtonhoney.com or at food festivals, the large tub is expected to be rolled out to many of the 100 independent stores, delis, farm shops and garden centres across the North West and Midlands regions, as well as Booths stores.
Earlier this year, the company staged a successful crowd-funding appeal to help support its expansion plans, raising more than £112,000 in investments.
A 340g jar of Haughton Honey costs £5.95, with a 900g tub priced at £12.95 online.